Carrot Cake is one of the most sought-after desserts in Malaysia. The moist texture infused with the sweetness of carrots and topped with creamy frosting is a delight to taste. And when it comes to the best carrot cake, Secret Recipe is our go-to destination.
I recently tried Secret Recipe's Carrot Cake, and oh boy, was it a treat for my taste buds! The cake's aroma and flavor were out of this world. The cake was soft and moist, complimented with fresh and crispy walnuts. The frosting was creamy and sweet, perfectly balancing the cake's texture and taste.
To give you a better idea of this heavenly delight, here's a quick recipe of Secret Recipe's Carrot Cake.
Ingredients:
– 1 and 1/2 cups of all-purpose flour
– 1 and 1/2 tsp of baking powder
– 1 tsp baking soda
– 3/4 tsp of ground cinnamon
– 1/4 tsp of ground ginger
– 1/4 tsp of ground nutmeg
– 1/4 tsp of salt
– 1 cup of granulated sugar
– 3/4 cup of vegetable oil
– 3 large eggs, at room temperature
– 1 and 1/2 tsp of vanilla extract
– 1 and 1/2 cups of grated carrot
– 1/2 cup of chopped walnuts
Directions:
1. Preheat the oven to 350°F (180°C). Grease and flour an 8-inch cake pan.
2. In a medium bowl, whisk together the flour, baking powder, baking soda, cinnamon, ginger, nutmeg, and salt.
3. In another bowl, beat the sugar, vegetable oil, eggs, and vanilla extract until smooth and creamy.
4. Add the flour mixture to the sugar mixture and stir until just combined.
5. Fold in the grated carrots and chopped walnuts.
6. Pour the batter into the prepared pan and smooth the top.
7. Bake for 30 to 35 minutes or until a toothpick inserted in the center of the cake comes out clean.
8. Let the cake cool in the pan for 10 minutes before removing it from the pan and letting it cool completely.
Now, comes the tricky part, frosting the cake. But no need to worry, we have got this covered as well. Here's Secret Recipe's Cream Cheese Frosting recipe.
Ingredients:
– 8 oz of cream cheese, softened
– 1/2 cup of unsalted butter, softened
– 1 and 1/2 cups of powdered sugar
– 1 tsp vanilla extract
Directions:
1. In a bowl, beat the cream cheese and butter until light and fluffy.
2. Add the powdered sugar and vanilla extract and beat until smooth.
3. Frost the cooled cake as desired.
Now, that we have a delicious carrot cake ready, it's time to indulge in its goodness. Each bite of this cake is filled with sweet and nutty flavors that will satisfy your soul and leave you wanting more.
So, the next time you are in Malaysia, don't forget to visit Secret Recipe and try their Carrot Cake. Trust me; you won't regret it!
Awards…: Carrot Cake Secret Recipe
ozzyorange9768.blogspot.com
carrot kek sedap diabadikan lobak untuk
Awards…: Carrot Cake Secret Recipe
ozzyorange9768.blogspot.com
carrot kek kena ambil sabar kes
Cakes Of Secret Recipe At Pelita Branch Miri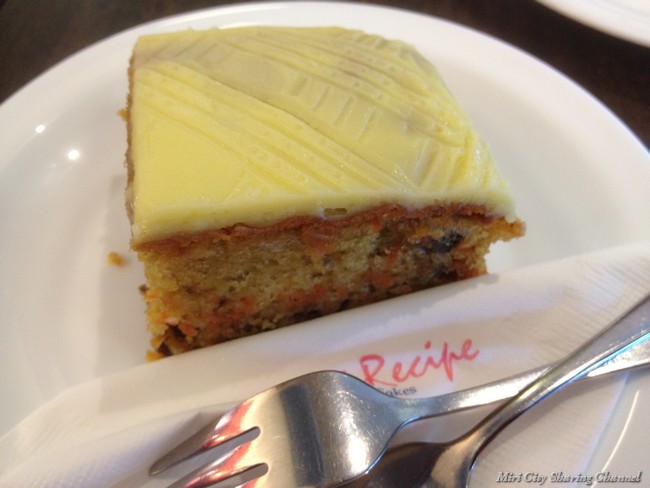 www.miricitysharing.com
recipe secret cake carrot cakes cheese miri branch pelita
Carrot Cake With Cream Cheese Frosting | MyKitchen101en – YouTube
www.youtube.com
Secret Recipe Carrot Cake Price Malaysia – Supriyadi Info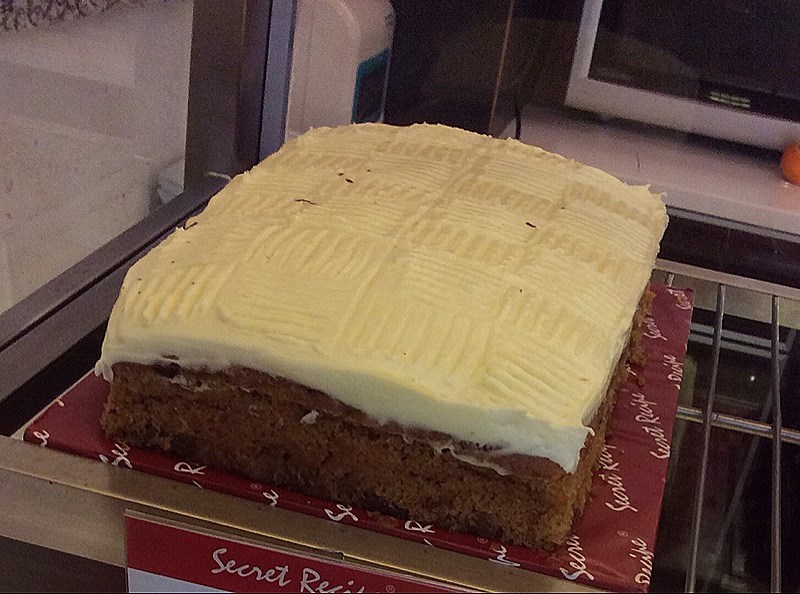 supriyadiinfo.blogspot.com
openrice klang shah