Have you ever tasted Chicken Adobo? This Filipino dish is a must-try for anyone who loves bold flavors with a hint of tanginess. Lucky for you, I found an easy yet delicious recipe that you can make in a slow cooker. Just follow the steps below and let the magic happen.
Slow Cooker Chicken Adobo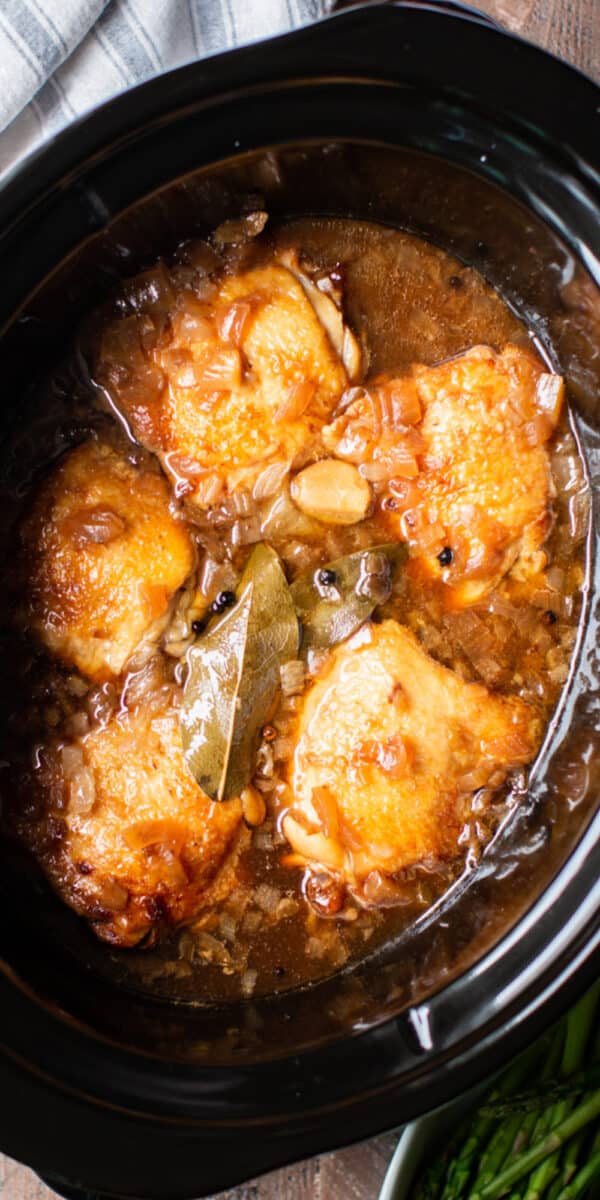 Ingredients:
3 lbs. chicken thighs or legs
1/2 cup soy sauce
1/2 cup vinegar
1/4 cup honey
1 tsp. black pepper
6 cloves garlic, crushed
2 bay leaves
Instructions:
In a slow cooker, combine all the ingredients except the chicken.
Add the chicken and coat well with the sauce.
Cover and cook on low for 6 hours or high for 3 hours.
Take out the chicken and place in a serving dish.
Strain the sauce and pour over the chicken.
Serve with steamed rice and enjoy!
If you want to try something different, give this Crispy Chicken Adobo a shot. This version has a crunchy texture that pairs well with the savory sauce. Here's how to make it.
Crispy Chicken Adobo Flakes (Tagalog Version)
Ingredients:
1 lb. cooked chicken adobo
1/4 cup vegetable oil
1 large onion, chopped
2 cloves garlic, minced
1/2 tsp. salt
1/4 tsp. black pepper
4 cups cooked rice
Instructions:
Shred the cooked chicken using a fork or your hands.
In a pan, heat the oil and saute the onion and garlic until fragrant.
Add the shredded chicken and fry until crispy, about 10-15 minutes.
Season with salt and pepper.
Serve with steamed rice and enjoy!
These two recipes will surely satisfy your cravings for Filipino cuisine. Whether you like your adobo in a slow cooker or crispy flakes, both versions are packed with flavor and easy to make. So why not add these to your recipe collection and surprise your taste buds with a burst of Asian goodness?