Having a healthy breakfast is essential to start your day on the right foot. And what better way to do that than with a chocolatey treat like overnight oats? Here are three delicious recipes that are easy to make and packed with nutrients.
Chocolate Overnight Oats
Start your day on a sweet note with this irresistible chocolate overnight oats recipe.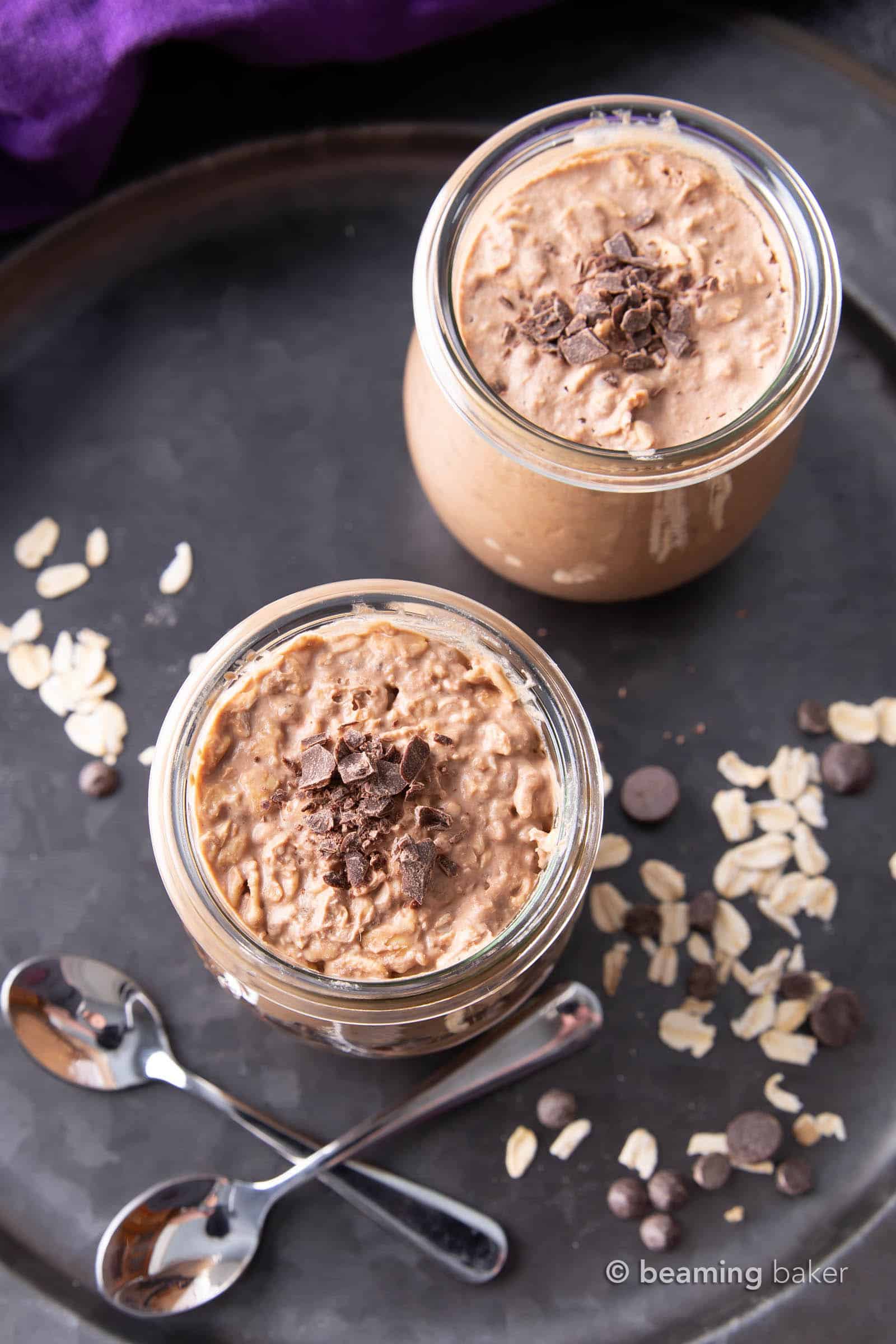 Ingredients:
1/2 cup rolled oats
2 tablespoons chia seeds
1 tablespoon unsweetened cocoa powder
1/2 cup unsweetened almond milk
1 tablespoon maple syrup
Instructions:
In a mason jar, combine oats, chia seeds, cocoa powder, and almond milk. Stir well to combine.
Add maple syrup and mix until well combined.
Seal the jar and refrigerate overnight.
The next morning, give the oats a stir and add any toppings you desire.
Double Chocolate Oatmeal
Who said you can't have chocolate for breakfast? Indulge in this delicious double chocolate oatmeal recipe that will satisfy your sweet tooth.
Ingredients:
1/2 cup rolled oats
1 cup unsweetened almond milk
2 tablespoons unsweetened cocoa powder
1 tablespoon honey
2 tablespoons chocolate chips
Instructions:
In a small saucepan, bring the almond milk to a simmer over medium heat.
Add oats and cocoa powder, and stir to combine.
Reduce the heat to low and cook for 5-7 minutes, stirring frequently, until the oats are cooked and the mixture has thickened.
Add honey and chocolate chips, and stir until the chocolate chips are melted and well combined.
Transfer to a bowl, and serve with your favorite toppings.
Oatmeal Chocolate Chip Cookies
Who said you can't have cookies for breakfast? These oatmeal chocolate chip cookies are healthy enough to enjoy any time of day.
Ingredients:
1/2 cup rolled oats
3/4 cup whole wheat flour
1/2 teaspoon baking soda
1/4 teaspoon salt
1/4 cup coconut oil, melted and cooled
1/4 cup honey
1 egg
1 teaspoon vanilla extract
1/2 cup chocolate chips
Instructions:
In a medium-sized mixing bowl, combine oats, flour, baking soda, and salt.
In a separate mixing bowl, whisk together coconut oil, honey, egg, and vanilla extract until well combined.
Add the dry ingredients to the wet ingredients, and mix until just combined.
Stir in the chocolate chips.
Preheat oven to 350°F. Line a baking sheet with parchment paper.
Using a small cookie scoop, drop dough onto the prepared baking sheet.
Bake for 8-10 minutes, or until the edges are lightly browned and the centers are set.
Remove from the oven and let cool on the baking sheet for 5 minutes before transferring to a wire rack to cool completely.
These three recipes are not only delicious but also nutritious, providing you with the energy and nutrients you need to start your day on the right foot.
Soft And Chewy Oatmeal Chocolate Chip Cookies – Live Well Bake Often
www.livewellbakeoften.com
chewy quaker oats livewellbakeoften oat raisin choc packed cho chilling quakeroats
Chocolate Overnight Oats – Beaming Baker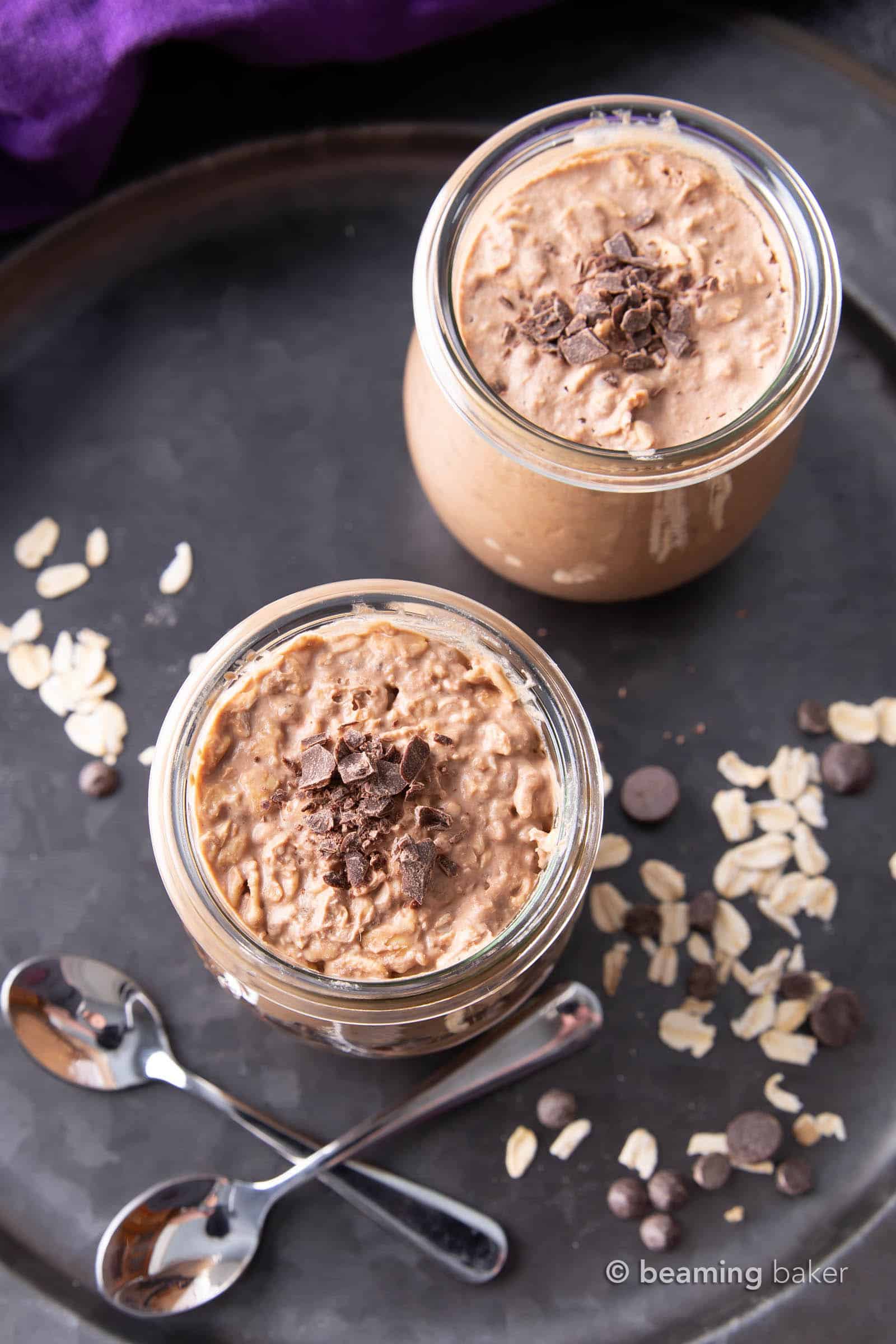 beamingbaker.com
oats overnight chocolate recipe vegan beamingbaker
Healthy Chocolate Overnight Oats Recipe – Hint Of Healthy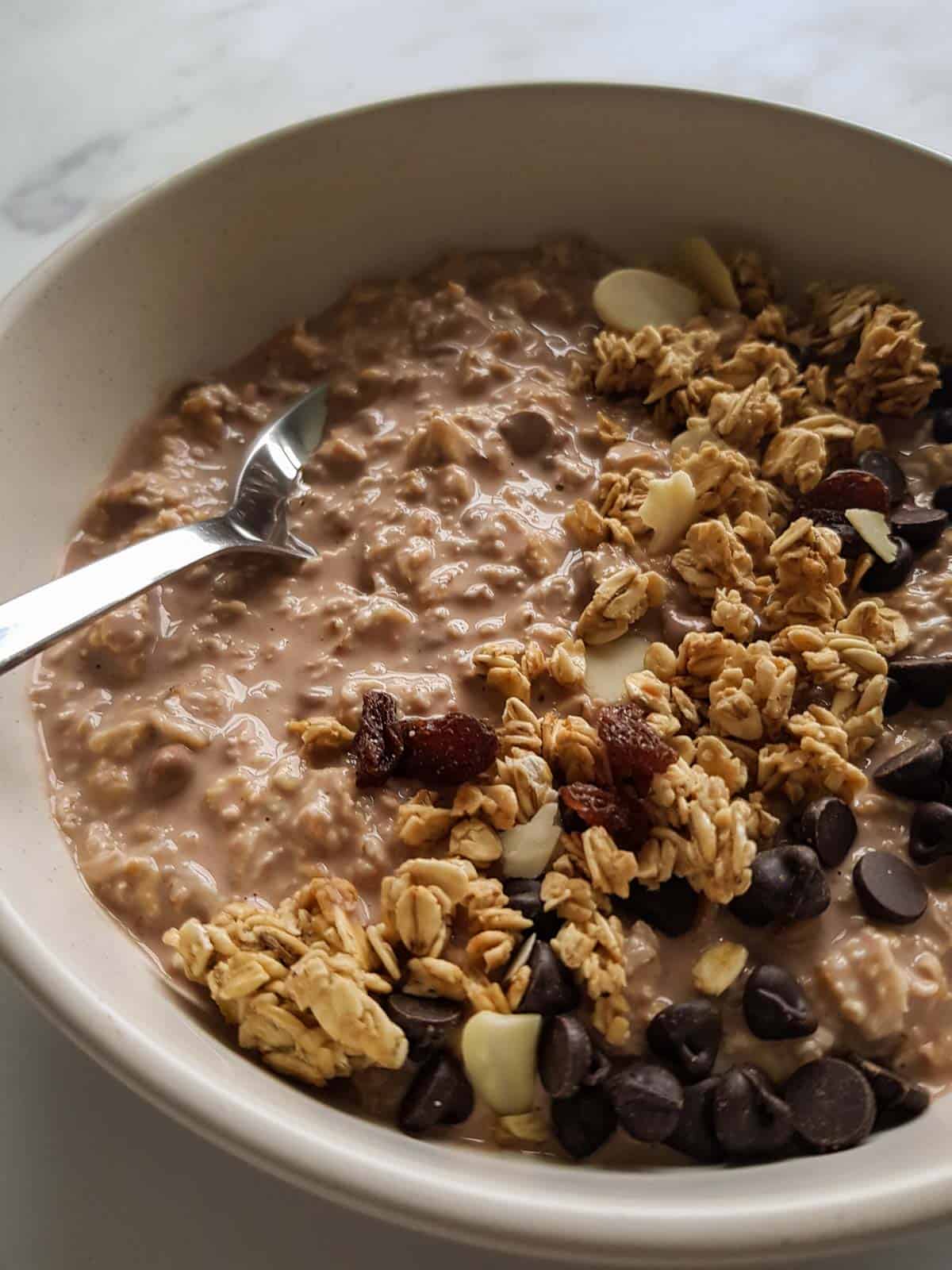 www.hintofhealthy.com
oats overnight chocolate breakfast bowl healthy recipe creamy mornings busy quick simple perfect these
Double Chocolate Oatmeal Recipe – Pinch Of Yum
pinchofyum.com
oatmeal chocolate double breakfast recipe oats recipes porridge hot pinchofyum pinch yum healthy dessert sweet bowl lover way been ve
Chocolate Baked Oats – Chocolate Covered Katie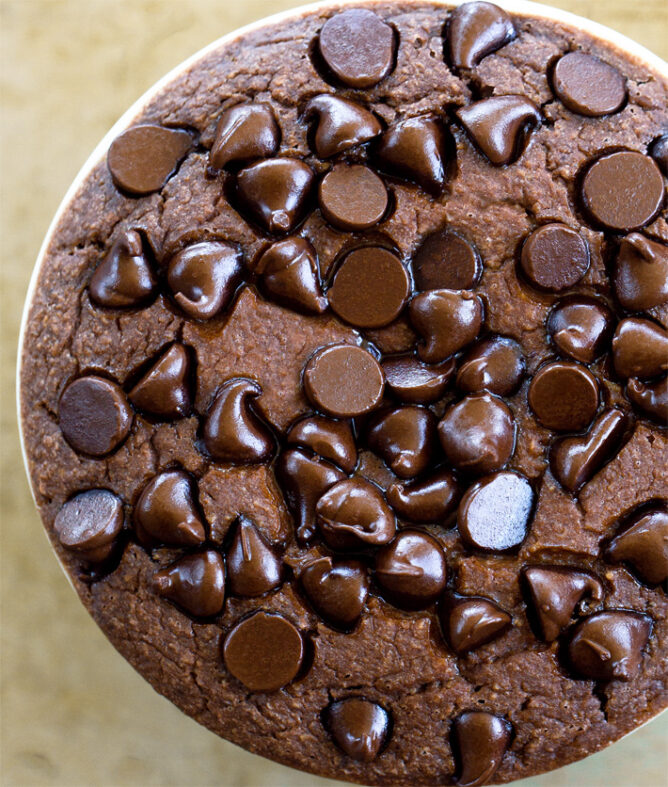 chocolatecoveredkatie.com
oats