Hey guys, hope you're hungry because today we're talking about some seriously mouth-watering Filipino cuisine! And who better to show us the ropes than the hilarious Jo Koy? That's right, you heard it here first – Jo Koy not only knows how to make us laugh, but he also knows how to whip up some seriously delicious food.
Adobo Chicken Wings Recipe
First up, we've got Jo Koy's Adobo Chicken Wings. Just looking at these bad boys is enough to make your mouth water, but trust us – they taste even better than they look.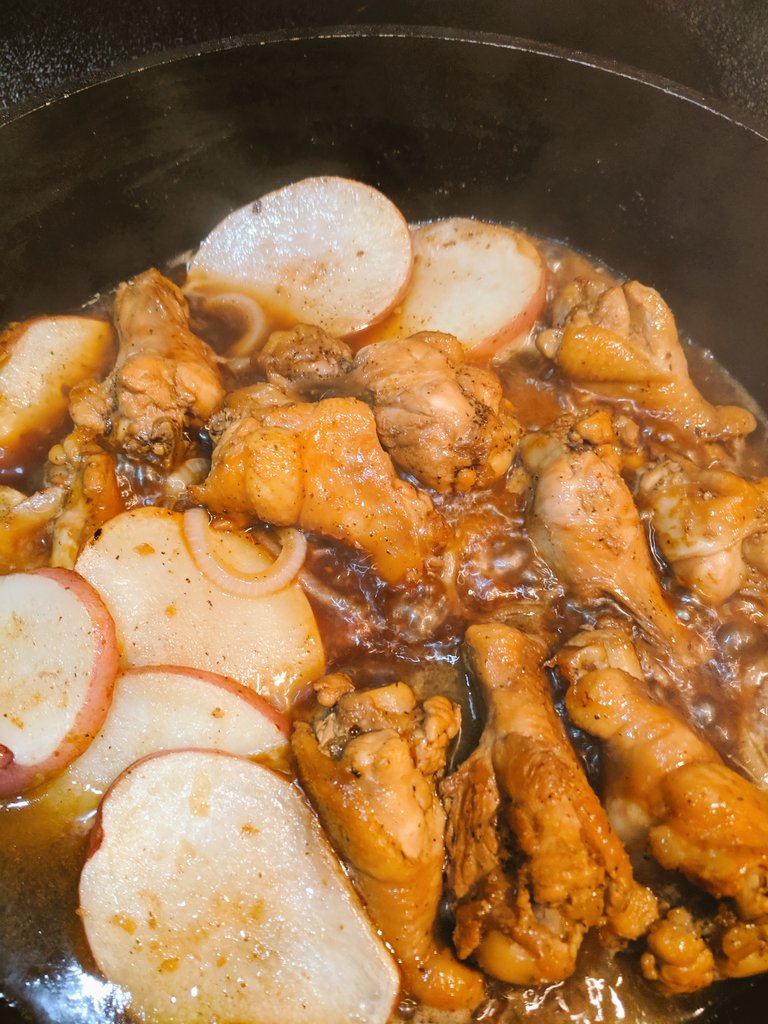 Ingredients:
2 lbs chicken wings
1 cup soy sauce
1 cup white vinegar
1 cup water
1 head of garlic, minced
1 tsp black peppercorns
2 bay leaves
1 tbsp brown sugar
1 tbsp cornstarch
1 tbsp water
Salt to taste
Instructions:
Preheat your oven to 425°F (220°C).
In a saucepan, combine the soy sauce, white vinegar, water, minced garlic, black peppercorns, bay leaves, brown sugar, and salt to taste. Bring the mixture to a boil over medium heat.
Add the chicken wings to the mixture and let it simmer for 10-15 minutes. Remove the chicken wings from the mixture and set them aside.
Reduce the remaining sauce until it thickens, about 5-10 minutes.
In a small bowl, combine the cornstarch with 1 tbsp of water. Add this mixture to your reduced sauce and stir until the sauce thickens even further. Remove from heat.
Line a baking sheet with parchment paper and place the chicken wings on the sheet. Bake the wings for 25-30 minutes or until they're crispy and golden-brown.
Once they're done, pour the sauce over the wings and serve immediately. Enjoy!
Filipino Food 101
Next up, we've got Jo Koy's crash course in Filipino cuisine. From Adobo to Pancit, Lumpia to Halo-Halo – Jo covers it all. But for now, we'll just stick to one of his favourite dishes – Kare-Kare.
Ingredients:
2 lbs oxtail or beef shank, cut into 2-inch pieces
1 cup peanut butter
1 bunch of bok choy, cut into bite-sized pieces
1 eggplant, cut into bite-sized pieces
1 banana blossom, sliced
1 onion, diced
1 head of garlic, minced
2 tbsp annatto seeds
1 tbsp fish sauce
Salt and pepper to taste
Instructions:
In a large pot, boil the oxtail or beef shank in enough water to cover the meat. Once it comes to a boil, reduce the heat and let it simmer until the meat is tender (about 2-3 hours).
In a pan, heat up some oil and add the annatto seeds. Cook it for about 2-3 minutes until the oil turns a bright orange colour. Remove the annatto seeds from the oil and set the oil aside.
In the same pan, sauté the garlic and onion until translucent.
Add the oxtail or beef shank to the pan and sauté for a couple minutes.
Add enough water to cover the meat and bring it to a boil.
Add the peanut butter, fish sauce, and salt and pepper to taste. Stir until everything is well combined.
Add the bok choy, eggplant, and banana blossom to the pan and let it simmer for another 5-10 minutes until everything is cooked through.
Add the annatto oil to the pan and stir.
Remove from heat and serve over a bed of rice. Enjoy!
Well folks, there you have it – Jo Koy's favourite Filipino recipes that are guaranteed to please. So go ahead and give them a try, and be sure to let us know what you think. Happy cooking!