Starting off with some fresh and flavorful dinner options, we've got a couple of recipes that'll surely leave your taste buds dancing with delight! Check out these amazing dishes and get ready to experience some mouthwatering goodness.
Kung Pao Chicken Recipe
Ingredients:
1 pound boneless, skinless chicken breasts
2 tablespoons soy sauce
2 tablespoons sherry
2 tablespoons oil
3 cloves garlic, minced
1 tablespoon ginger, minced
1/2 cup peanuts, roasted
1 tablespoon cornstarch
1/2 cup green onions, sliced
Instructions:
Cut chicken into bite-sized pieces and marinate in soy sauce and sherry for 20 minutes.
Heat oil in a wok or large skillet over high heat. Add garlic and ginger and cook for 30 seconds.
Add chicken and stir fry until browned.
Add peanuts and cook for an additional minute.
In a small bowl, whisk together cornstarch and 1/4 cup water. Pour over chicken and cook until thickened.
Garnish with sliced green onions and serve hot with rice.
Chicken Adobo Recipe
Ingredients: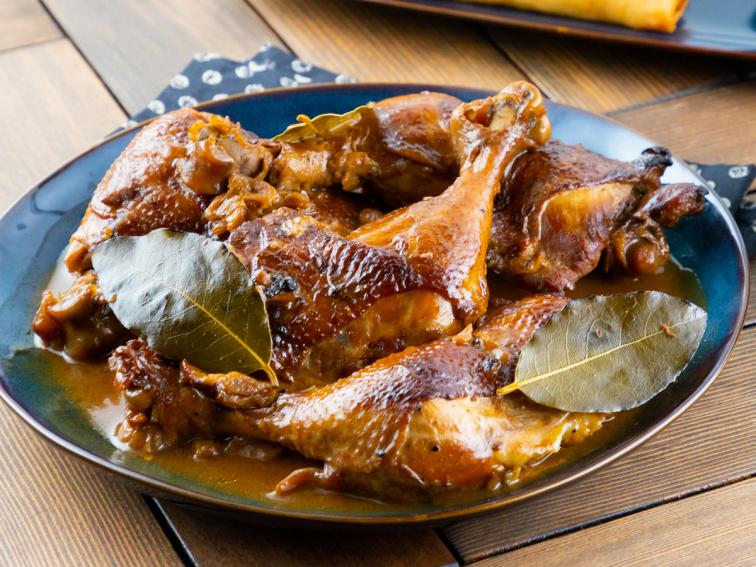 8 chicken thighs
1 cup soy sauce
1 cup vinegar
1 head garlic, peeled and minced
1 tablespoon black peppercorns
2 bay leaves
1/2 cup brown sugar
Instructions:
In a large pot, combine chicken, soy sauce, vinegar, garlic, peppercorns, and bay leaves. Bring to a boil over high heat.
Reduce heat to low, cover, and simmer, stirring occasionally, until chicken is cooked through and tender, about 45 minutes.
Remove chicken from pot and set aside.
Add brown sugar to pot and bring to a boil over high heat. Cook until sauce is thickened and syrupy, about 10 minutes.
Return chicken to pot and toss to coat in sauce. Serve hot with rice.
These recipes are a few of our absolute favorites for good reason! They're quick, easy, and absolutely delicious. Give these a try and enjoy a tasty meal that's sure to impress both you and your family.