Howdy folks, today I wanted to share with y'all two recipes that will make your taste buds do a party in your mouth! Both dishes are inspired by Mexican cuisine, but with a little twist added to it. So, let's get started!
Mexican Chicken Adobo
First on the list is a delicious Mexican Chicken Adobo recipe that I came across recently. It's super easy to make and will have you hooked for sure.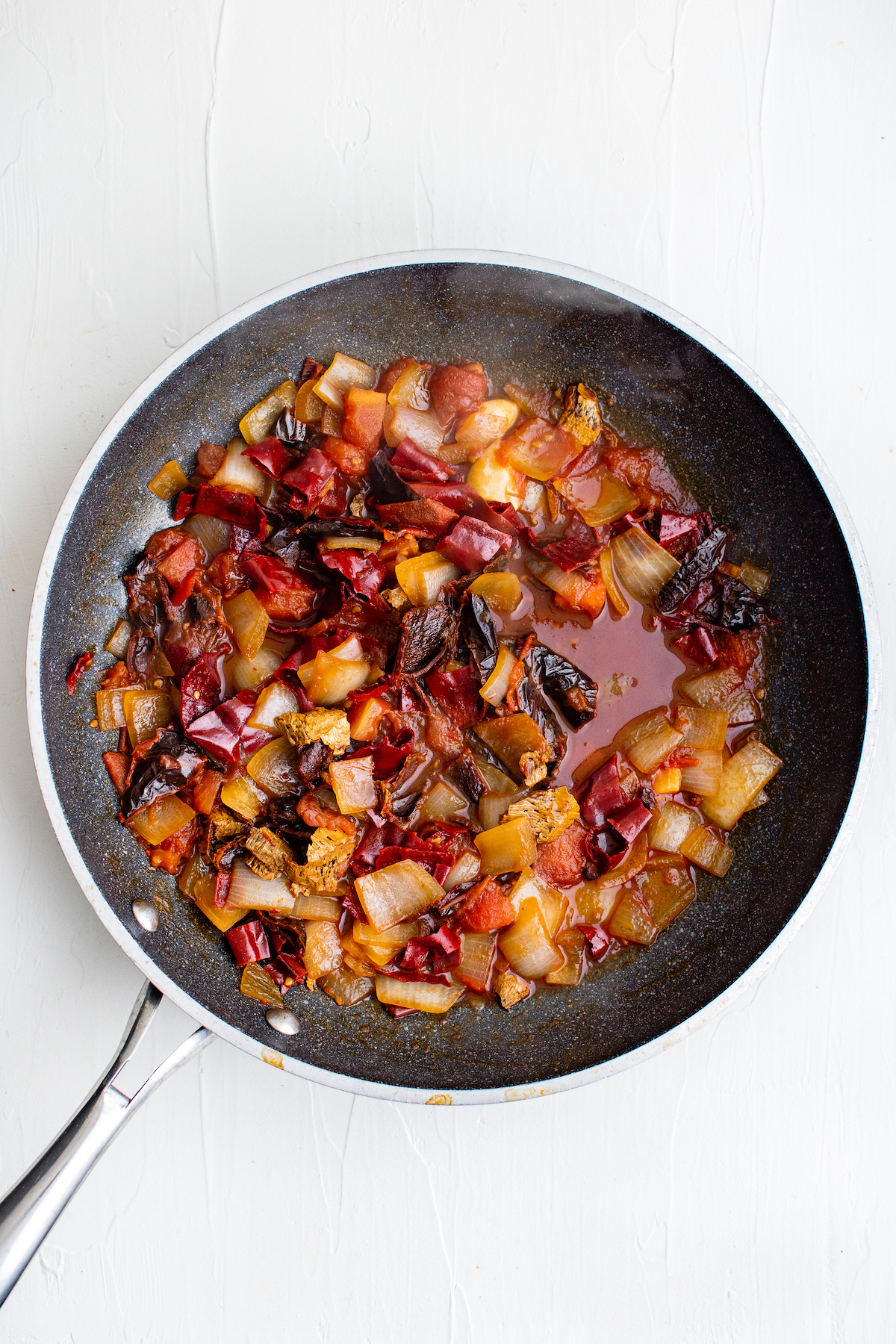 Ingredients:
2 pounds of chicken thighs, bone-in, skin-on
1 onion, chopped
5 garlic cloves, minced
2-3 peppers, diced (depending on preferred level of spiciness)
1/2 cup apple cider vinegar
1/2 cup soy sauce
1 cup chicken broth
Black pepper
Instructions:
In a hot pan, sear the chicken until golden brown on both sides. Set aside.
In the same pan, sauté the onions and garlic until fragrant.
Add the peppers and sauté for 2-3 minutes.
Add apple cider vinegar, soy sauce, and chicken broth.
Stir and bring the sauce to a boil.
Reduce heat and let simmer for 5-7 minutes.
Add the chicken and make sure it's covered in the sauce.
Cover the pan with a lid and let it cook for 30-35 minutes or until the chicken is cooked through.
Remove from heat and serve.
Chicken Enchiladas
Next up, we have a recipe for chicken enchiladas that will leave y'all talking for days.
Ingredients:
2 cups cooked and shredded chicken
1 can fire-roasted tomatoes, drained
1/2 onion, finely chopped
1 clove garlic, minced
3 tablespoons cilantro, chopped
1 tablespoon chili powder
1/2 teaspoon cumin
Salt and pepper
10-12 tortillas
2 cups enchilada sauce
2 cups shredded cheddar cheese
Instructions:
Preheat oven to 350°F (175°C).
In a bowl, combine the chicken, tomatoes, onion, garlic, and cilantro.
Sprinkle chili powder, cumin, salt, and pepper over the chicken mixture and stir to combine.
On a tortilla, spoon 2-3 tablespoons of the chicken mixture and roll up tightly.
Place the enchiladas, seam side down, into a baking dish.
Pour enchilada sauce over the rolled tortillas, making sure each one is coated.
Sprinkle cheese over the top of the enchiladas.
Bake in the preheated oven for 25-30 minutes, or until the cheese is melted and bubbly.
Remove from the oven and let cool for a few minutes before serving.
Y'all will love these recipes, I guarantee it. Don't be afraid to experiment with different levels of spiciness and adjust the recipe to your liking! Enjoy!