Nothing is more comforting than a warm slice of apple pie, especially when it's made using a family recipe passed down from your grandma. That's why I'm excited to share this amazing recipe for Grandma's Apple Pie with you all! Trust me, you won't be disappointed with the flaky crust and delicious apple filling.
Grandma's Apple Pie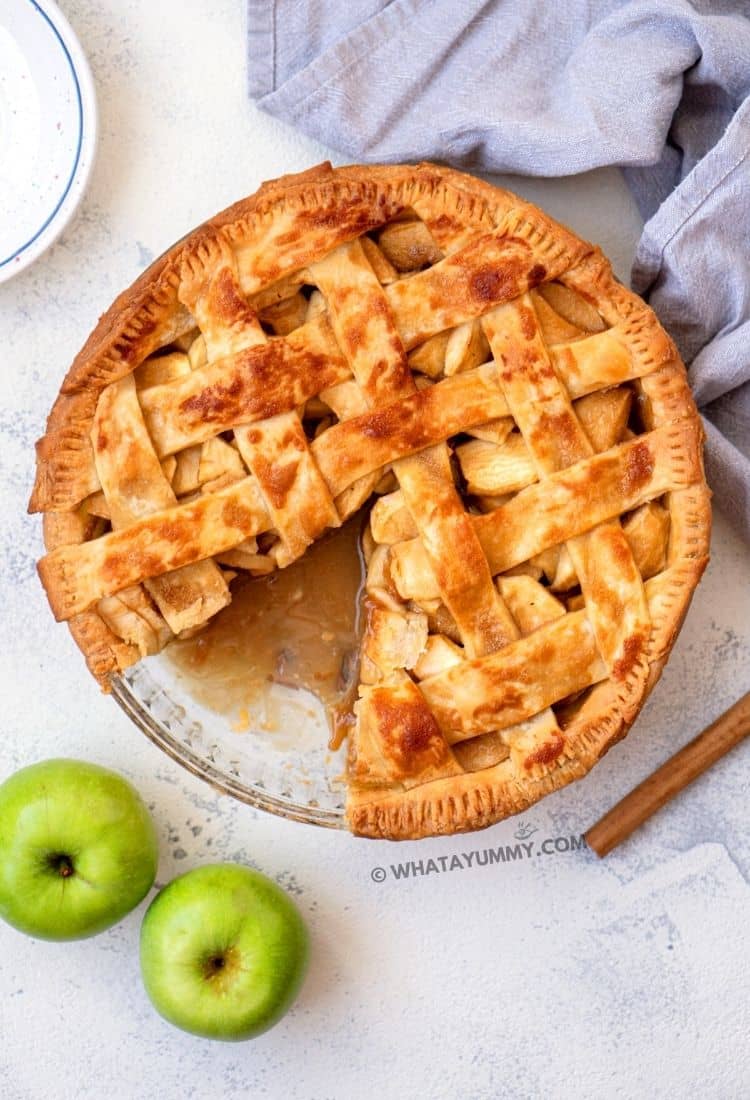 Ingredients:
1 recipe pastry for a 9-inch double crust pie
1/2 cup unsalted butter
3 tablespoons all-purpose flour
1/4 cup water
1/2 cup white sugar
1/2 cup packed brown sugar
8 Granny Smith apples – peeled, cored and sliced
Instructions:
Preheat oven to 425 degrees F (220 degrees C).
Melt the butter in a saucepan over medium heat. Stir in flour to form a paste. Add water, white sugar, and brown sugar, and bring to a boil. Reduce temperature and let simmer.
Place the bottom crust in your pan. Fill with apples, mounded slightly. Cover with a lattice work crust. Gently pour the sugar and butter liquid over the crust.
Bake for 15 minutes. Reduce the temperature to 350 degrees F (175 degrees C), and continue baking for 35 to 45 minutes.
Serve warm and enjoy!
The Flakiest Pie Crust
Ingredients:
2 1/2 cups all-purpose flour
1 tsp salt
1 tsp sugar
1 cup unsalted butter, cold and cubed
4-8 tbsp ice water
Instructions:
Combine flour, salt and sugar in a large mixing bowl.
Add cold butter and mix using your fingertips until no large lumps remain.
Gradually add ice water, one tablespoon at a time, while mixing the dough until it comes together and forms a ball.
Divide the dough into two equal portions, shape into discs, wrap in plastic and refrigerate for at least 30 minutes before using.
Roll out one disc of dough onto a floured surface and carefully transfer to a 9-inch pie dish. Repeat with the second disc for the top crust.
Proceed with your desired pie filling and bake according to recipe instructions.
I hope these recipes inspire you to bake your own apple pies and create new memories with your loved ones. Happy baking!