When it comes to quick and easy meals, adobo chicken is a go-to for many people. This Filipino dish is known for its flavorful sauce made from vinegar, soy sauce, and garlic, and it's often served with rice or greens. If you're looking for a simple and delicious recipe, we've got you covered.
First, let's take a look at the ingredients you'll need:
– 1 lb boneless, skinless chicken thighs, cut into bite-sized pieces
– 1/3 cup white vinegar
– 1/3 cup soy sauce
– 6 cloves garlic, minced
– 1 tbsp brown sugar
– 1 bay leaf
– 1/4 tsp black pepper
– 1 tbsp olive oil
– 2 cups mixed greens
For the sauce:
– 1/2 cup cooking liquid from chicken
– 2 tbsp brown sugar
– 1 tbsp cornstarch
– 1/4 cup water
To start, heat the olive oil in a large pan over medium-high heat. Add the chicken and cook until browned, about 5 minutes. Then, add the minced garlic and stir for 1-2 minutes until fragrant.
Next, add the vinegar, soy sauce, brown sugar, bay leaf, and black pepper. Stir to combine and bring the mixture to a boil. Reduce the heat to low and let simmer for about 20 minutes, or until the chicken is fully cooked.
While the chicken is cooking, prepare the sauce. In a small bowl, mix together the cooking liquid from the chicken, brown sugar, cornstarch, and water until smooth. Once the chicken is fully cooked, remove the bay leaf and pour the sauce into the pan. Stir until the sauce thickens, about 2-3 minutes.
To serve, arrange the mixed greens on a plate and top with the adobo chicken. Spoon the sauce over the chicken and greens.
Now, let's talk about the benefits of this dish. Adobo chicken is high in protein, making it a great choice for those who are trying to build or maintain muscle. Additionally, this dish is low in carbs and calories, making it a great option for those who are watching their weight. The mixed greens provide a boost of vitamins and minerals, adding to the overall nutritional value of the meal.
Overall, this Quick Adobo Chicken with Greens recipe is a simple and delicious way to add flavor and nutrition to your meals. It's perfect for busy weeknights when you want something quick and easy, but still flavorful and satisfying. Give it a try and see for yourself!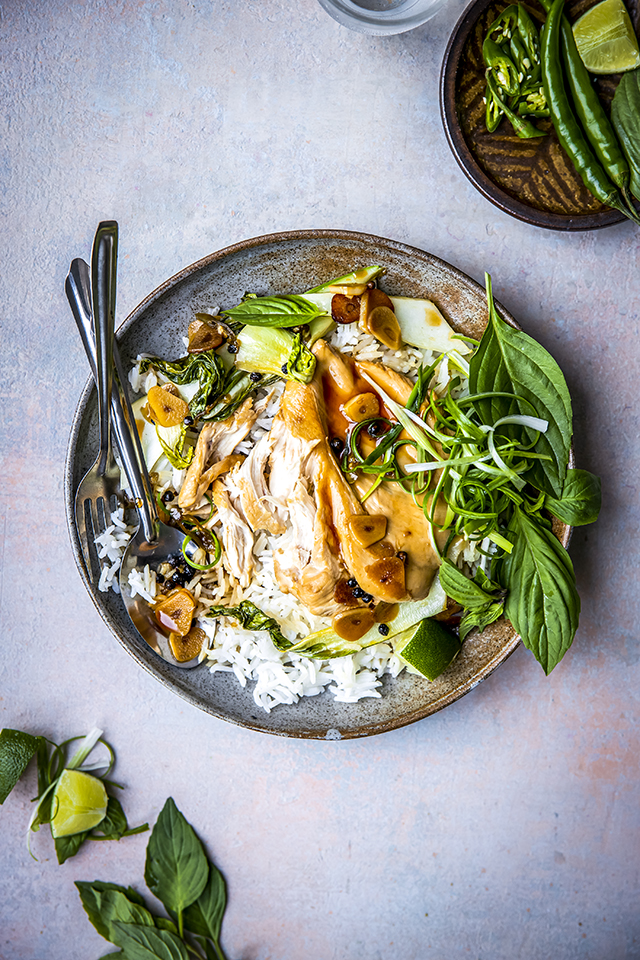 Quick and Easy Chicken Adobo Recipe
If you prefer a video tutorial, check out this recipe by jannasworld on YouTube. This version uses similar ingredients but features a slightly different technique.
No matter which recipe you try, adobo chicken is sure to be a hit. It's quick, easy, and packed with flavor and nutrition. Give it a try and enjoy a delicious meal tonight.