If you're always on the lookout for easy chicken recipes, then you've got to try this mouthwatering Instant Pot Chicken Adobo recipe!
Instant Pot Chicken Adobo Recipe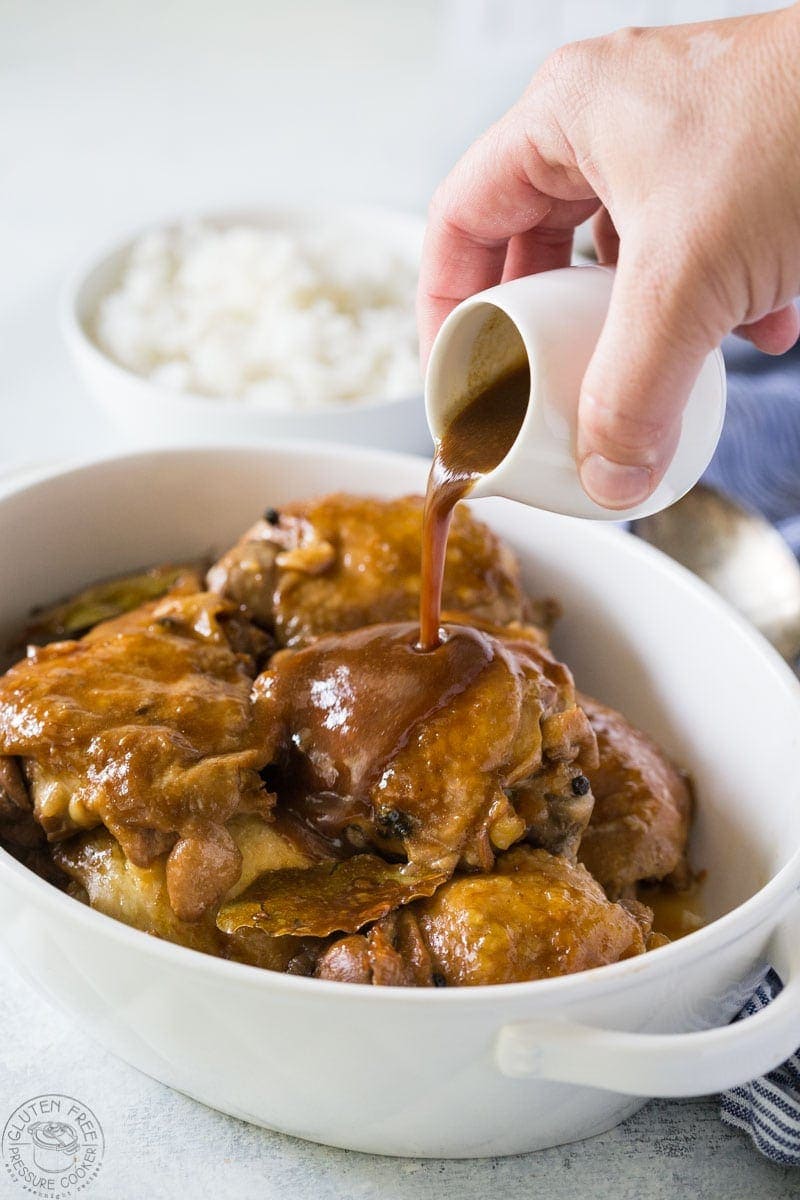 This dish is perfect for those busy weeknights when you don't have a lot of time to spend in the kitchen. The best part is that you can have it on the table in less than 30 minutes!
Ingredients:
4 pieces of chicken thighs or legs
1/2 cup of soy sauce
1/2 cup of white vinegar
1/4 cup of brown sugar
1/4 cup of water
6 cloves of garlic, minced
1 onion, sliced
2 bay leaves
1/2 teaspoon of black pepper
Instructions:
Turn on your Instant Pot and set it to the "saute" function.
When the display reads "Hot," add the chicken and brown on each side. Remove and set aside.
Add the garlic and onion to the Instant Pot, and saute until the onion becomes translucent.
Add the soy sauce, vinegar, brown sugar, water, bay leaves, and black pepper to the pot.
Stir the ingredients to combine.
Return the chicken to the Instant Pot.
Lock the lid in place and set your Instant Pot to "manual" for 15 minutes.
Once the cooking time is complete, use the natural release method for 10 minutes before releasing any remaining pressure.
Remove the bay leaves and serve the chicken hot over rice or with steamed vegetables.
Variations:
Try switching up the type of chicken you use, or experiment with adding different vegetables to the dish. You could also try using different types of vinegar, like apple cider vinegar or rice vinegar, for a new twist on this classic recipe.
Final Thoughts:
This Instant Pot Chicken Adobo recipe is sure to become a new favorite in your household. With its delicious blend of sweet and savory flavors and quick cook time, it's the perfect meal for busy weeknights when you don't have a lot of time to spend in the kitchen.
Give it a try today and let us know what you think!