If there's anything that screams "fall" more than a delicious homemade apple pie, we don't know what it is! And this rustic apple pie recipe is sure to bring all the cozy autumn feels straight to your kitchen.
A Rustic Twist on a Classic Recipe
This recipe puts a rustic spin on the classic apple pie by keeping the crust simple and letting the filling take center stage. And what a filling it is! Bursting with juicy apples and warm spices like cinnamon and nutmeg, this pie is the perfect treat on a chilly fall evening.
A Perfectly Flaky Crust
One of the keys to this recipe is the simple, but perfectly flaky crust. Made with just flour, butter, and a touch of salt, it's easy to put together, but oh-so-delicious. And don't worry if it doesn't look perfect – the rustic, homemade look is part of the charm!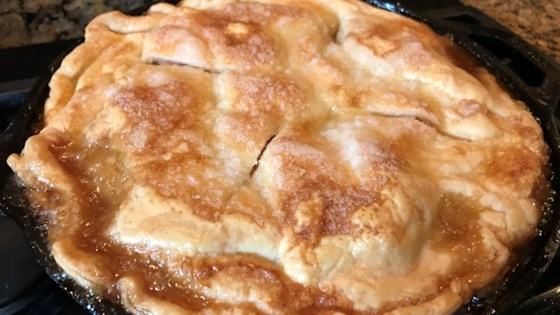 Ingredients
1 double pie crust, homemade or store-bought
6 cups apples, peeled and thinly sliced
1/2 cup granulated sugar
1/4 cup all-purpose flour
1 tsp cinnamon
1/4 tsp nutmeg
A pinch of salt
1 tbsp unsalted butter, diced
1 egg, beaten
Instructions
Preheat your oven to 375°F.
Roll out one of the pie crusts and place it in a 9-inch pie dish, trimming any excess overhang.
In a large bowl, mix the sliced apples, sugar, flour, cinnamon, nutmeg, and salt until well combined.
Pour the apple mixture into the pie crust, dot with the diced butter, and cover with the second pie crust, trimming any excess overhang and crimping the edges of the crust to seal.
Cut several slits in the top crust to allow steam to escape.
Brush the beaten egg over the top of the crust.
Bake the pie for 45-50 minutes or until the crust is golden brown and the filling is bubbling.
Allow the pie to cool for at least 30 minutes before slicing and serving.
So grab a warm blanket, a mug of apple cider, and dig into this delicious rustic apple pie recipe. Your taste buds will be thanking you!