I don't know about y'all, but I love me some oats! They're so versatile and make for a great breakfast any day of the week. Today, I wanted to share with y'all some of my favorite oatmeal recipes. Whether you like 'em sweet or savory, there's something here for everyone.
First up, we've got these oatmeal recipes from Veg Recipes of India. They've got 14 different recipes, so you're sure to find something that tickles your fancy. My personal favorite is the masala oats – it's got all the flavors of my favorite Indian dishes, but in oatmeal form. To make it, you'll need:
– 1 cup quick-cooking oats
– 1 small onion, finely chopped
– 1 small tomato, finely chopped
– 1 green chili, finely chopped
– 1/4 teaspoon turmeric powder
– 1/4 teaspoon red chili powder
– salt to taste
– 2 cups water
– 1 tablespoon oil
– 1/2 teaspoon mustard seeds
– 1/2 teaspoon cumin seeds
– a few curry leaves
To make the masala oats, start by heating up the oil in a pan. Add the mustard seeds and cumin seeds, and let them sizzle for a bit. Then, add the onion and chili, and sauté until the onion is translucent. Next, add the tomato and cook until it starts to break down. Add your spices and salt, and cook for another minute.
Add the oats and water to the pan, and stir everything together. Bring the mixture to a simmer, and cook until the oats are nice and tender. Serve hot, garnished with some fresh cilantro.
Next up, we've got some oatmeal recipes from Cooking Classy. They've got eight different ways to cook oatmeal, including some savory options. One of my favorites is the apple pie oatmeal – it's like eating dessert for breakfast! Here's what you'll need:
– 1 cup old-fashioned rolled oats
– 2 cups water
– 1/2 teaspoon cinnamon
– 1/4 teaspoon nutmeg
– pinch of salt
– 1 teaspoon vanilla extract
– 1/2 cup unsweetened applesauce
– 1/2 cup milk
– 1/2 apple, chopped
– 1 tablespoon honey
In a pot, bring the oats, water, cinnamon, nutmeg, and salt to a boil. Reduce the heat and let everything simmer for about 10 minutes, or until the oats are cooked through. Stir in the vanilla extract, applesauce, and milk, and heat everything back up until it's nice and hot.
In a separate pan, sauté the chopped apple over medium heat until it's nice and tender. Drizzle the honey over the top of the oatmeal, and then top everything off with the apples. Serve hot and enjoy!
Last but not least, we've got this recipe for overnight oats from Love and Lemons. Overnight oats are great because you can make them ahead of time and just grab 'em in the morning when you're ready to eat. Plus, they're super customizable! Here's a basic recipe to get you started:
– 1/2 cup rolled oats
– 1/2 cup almond milk
– 1 tablespoon chia seeds
– sweetener of your choice (honey, maple syrup, etc.)
– toppings of your choice (fruit, nuts, etc.)
In a jar or container, mix together the oats, almond milk, chia seeds, and sweetener of your choice. Let everything sit in the fridge overnight, or for at least four hours.
In the morning, give everything a good stir and then add your favorite toppings. I like to add some berries and chopped nuts, but you can really use whatever you like. Enjoy!
So there you have it, y'all – three different ways to enjoy oatmeal. Whether you're in the mood for something savory or sweet, there's a recipe here for you. And the best part? Oatmeal is nutritious and will keep you full all morning long. What's your favorite way to eat oatmeal? Let me know in the comments!
How To Make Oatmeal | FeelGoodFoodie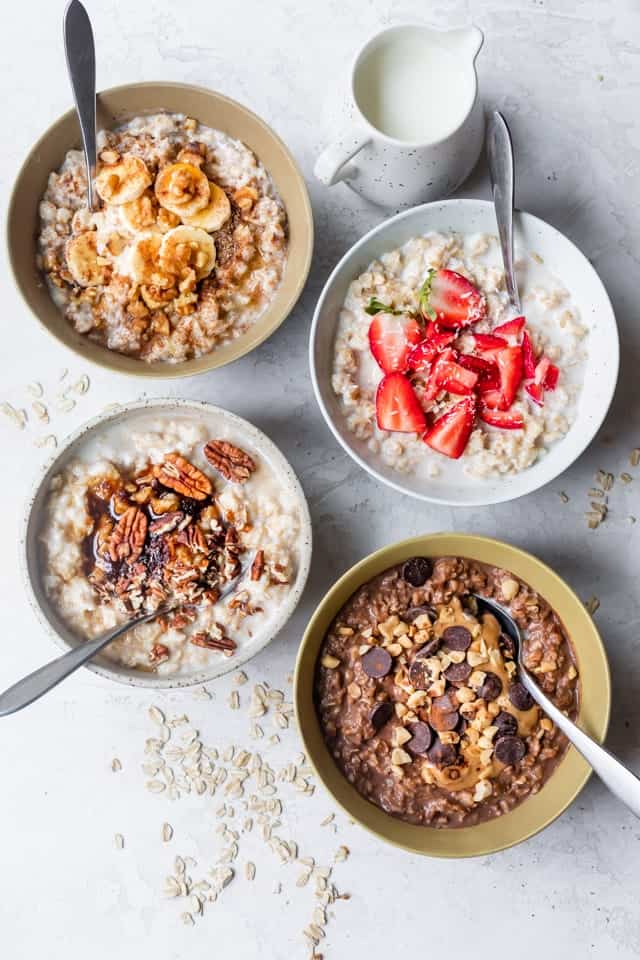 feelgoodfoodie.net
oatmeal feelgoodfoodie recipe
Overnight Oats Recipe – Love And Lemons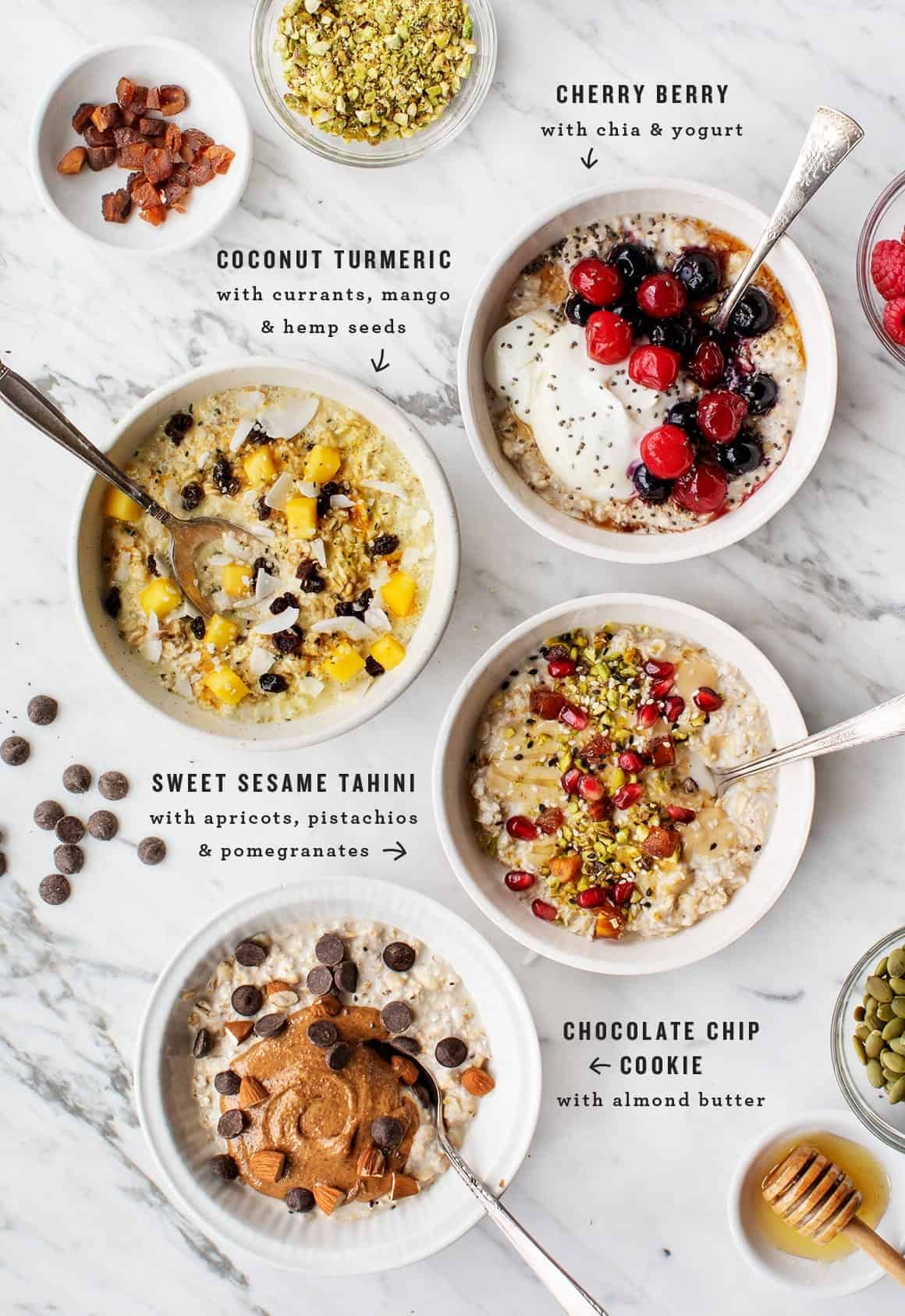 www.loveandlemons.com
oatmeal
Oatmeal – How To Cook It 8 Delicious Ways! – Cooking Classy
www.cookingclassy.com
oatmeal ways breakfast eight eat healthy easy recipes different morning delicious oats bowl cook food ll want cooking each classy
Simple Baked Oatmeal Recipe | Easy And Healthy
www.fannetasticfood.com
oatmeal baked recipe easy simple recipes breakfast healthy delicious fannetasticfood food check these other
Oats Recipes | 14 Oatmeal Recipes | Easy Oats Recipes For Breakfast Or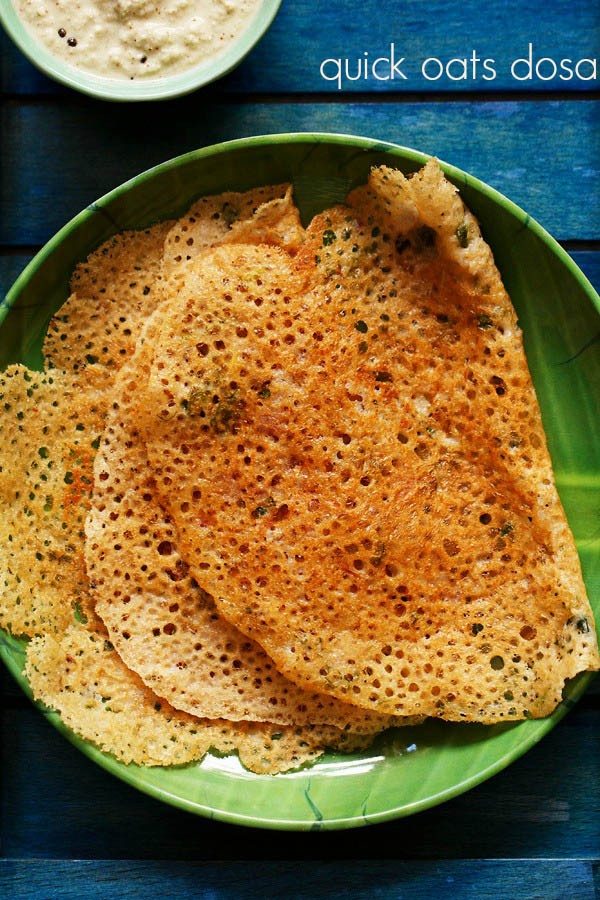 www.vegrecipesofindia.com
oats dosa recipe instant recipes quick healthy breakfast indian easy made veg vegrecipesofindia step fermentation crisp oatmeal south required dassana