Oh my goodness, do I have a killer chicken adobo recipe for you today! Trust me, if you're not already drooling at just the thought of Filipino-style chicken adobo simmered in a soy sauce-vinegar mixture, you will be by the end of this post!
First up, we've got this mouth-watering chicken adobo from Panlasang Pinoy:
Ingredients:
2 lbs chicken thighs and legs
1 cup soy sauce
¾ cup vinegar
1 cup water
1 tablespoon minced garlic
1 teaspoon whole black peppercorn
3 bay leaves
2 tablespoons cooking oil
1 tablespoon brown sugar
Instructions:
In a bowl or a large Ziplock bag, combine chicken, soy sauce, vinegar, water, garlic, peppercorn, and bay leaves. Marinate for at least 30 minutes.
Heat the cooking oil in a large pan. Remove the chicken from the marinade (but don't discard the marinade!). Sear the chicken in the pan until brown on both sides.
Add the marinade to the pan and bring it to a boil. Reduce the heat to low and let it simmer for 30 minutes or until the chicken is fully cooked.
Add the brown sugar and stir to mix.
Serve with rice.
If that doesn't have you wanting to run to your kitchen right now, I don't know what will!
But wait, there's more!
Our second recipe comes from Melanie Cooks and is an Instant Pot version of chicken adobo that is sure to become a favorite in your household.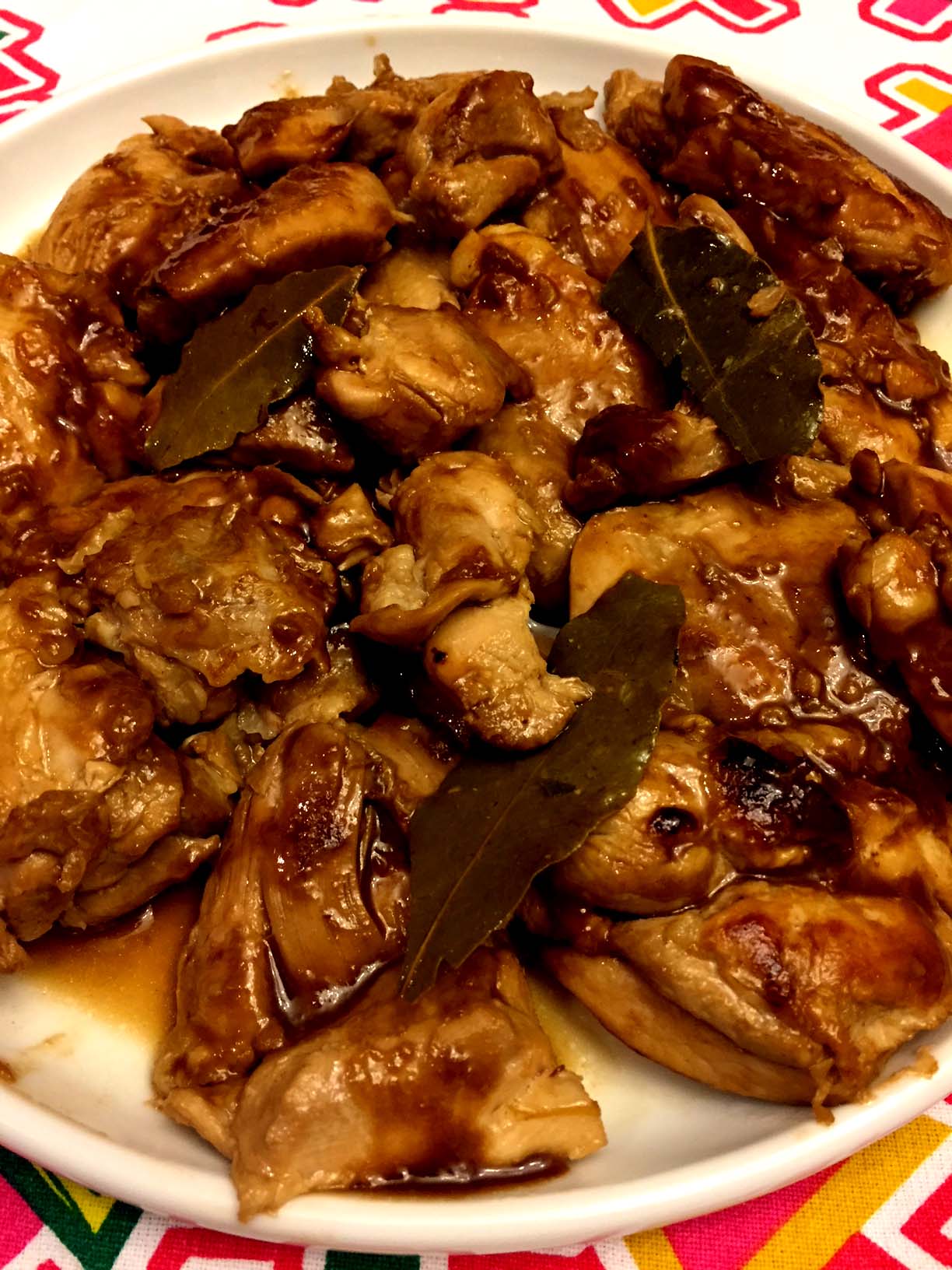 Ingredients:
2 lbs chicken thighs
1 cup soy sauce
½ cup vinegar
1 tbsp minced garlic
1 tbsp honey
1 tsp black peppercorns
2 bay leaves
Instructions:
Add all the ingredients to the Instant Pot: chicken, soy sauce, vinegar, garlic, honey, peppercorns, and bay leaves.
Close the lid and set the valve to "sealing". Cook on high pressure for 14 minutes.
Allow the pressure to release naturally or use a quick release to let out the pressure quickly.
Remove the chicken from the Instant Pot and shred it.
Switch the Instant Pot to "saute" mode and let the sauce reduce for 5-7 minutes.
Add the chicken back to the Instant Pot and stir to coat it in the sauce.
Serve with rice and enjoy!
Is your mouth watering yet? If not, I'm sorry to say that you might be broken!
Now, excuse me while I go whip up some chicken adobo for myself!