Blackberries are in season, and what better way to celebrate than to make some homemade blackberry jam or a delicious blackberry and apple pie. Both of these recipes are easy and will surely impress your friends and family.
First up is the easy blackberry jam recipe with low sugar and canning instructions. This recipe will produce a beautiful, deep purple jam that is perfect for toast, biscuits, or any other baked goods you can think of.
Easy Blackberry Jam Recipe Low Sugar with Canning Instructions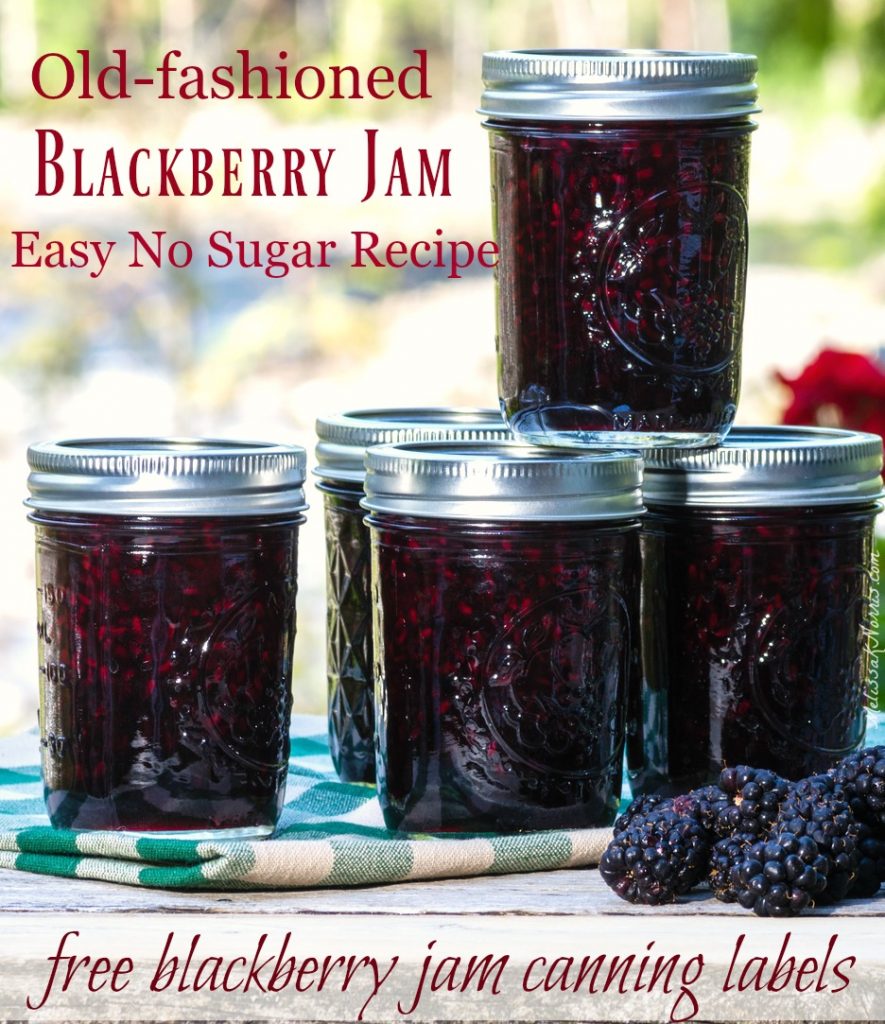 Ingredients:
6 cups of blackberries
2 cups of sugar
1 packet of pectin
1 tsp butter (optional)
Instructions:
Mash the blackberries with a potato masher or a fork until they are broken down into small pieces.
Add the blackberries to a large saucepan and heat them over medium heat.
Add the sugar to the pot, stirring until it dissolves. Let the mixture come to a boil.
Add the pectin to the pot and continue to stir until it is completely dissolved.
Let the mixture come to a rolling boil, stirring constantly. boil for 1 minute.
Add the butter (optional) to the pot and stir until it melts. This will help reduce the foam on top.
Remove the pot from heat and let the mixture cool for 5 minutes.
If you want to can the jam, sterilize the jars and lids. Pour the jam into the jars and seal them with the lids.
Process in a boiling water bath for 10 minutes.
Easy to Make Blackberry and Apple Pie Recipe
If you're in the mood for something more indulgent, try this easy-to-make blackberry and apple pie. The combination of tart blackberries and sweet apples is pure perfection.
Ingredients:
1 pie crust
4 cups of blackberries
4 cups of peeled and diced Granny Smith apples
¾ cup of sugar
2 tbsp of cornstarch
1 tsp of cinnamon
1 tbsp of butter
1 beaten egg
Instructions:
Preheat the oven to 375F.
Line a 9-inch pie dish with the pie crust.
In a large bowl, combine the blackberries, apples, sugar, cornstarch, and cinnamon. Mix well.
Pour the fruit mixture into the pie crust.
Cut the butter into small pieces and scatter them over the top of the fruit mixture.
Cover the pie with another pie crust or with a lattice top. Brush the top with the beaten egg.
Bake in the preheated oven for 55-60 minutes or until the crust is golden brown and the filling is bubbly.
Now that you have these two amazing recipes, it's time to get cooking. Impress your friends and family with these delicious treats and enjoy the taste of summer all year round.