If there's one thing that brings joy to my soul, it's a perfectly baked apple pie. And I've got a recipe that will knock your socks off. The secret ingredient? Love, of course. But also, Pillsbury's recipe for the Perfect Apple Pie.
Apple Pie Image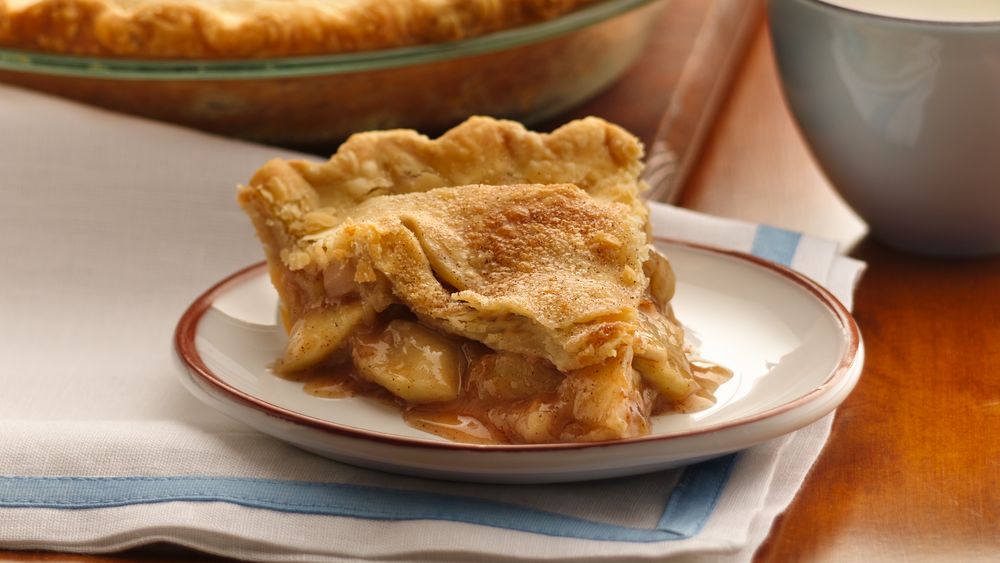 But let's get down to business. To make this delicious pie, you'll need:
Ingredients
1 box Pillsbury refrigerated pie crusts, softened as directed on box
6 cups thinly sliced, peeled apples (6 medium)
3/4 cup sugar
2 tablespoons all-purpose flour
3/4 teaspoon ground cinnamon
1/4 teaspoon salt
1/8 teaspoon ground nutmeg
1 tablespoon lemon juice
1 tablespoon butter or margarine
Milk
And for the instructions:
Instructions
Heat oven to 425°F. Place 1 pie crust in an ungreased 9-inch glass pie plate. Press firmly against side and bottom.
In a large bowl, gently mix filling ingredients; spoon into crust-lined pie plate. Cut butter into small pieces; sprinkle over filling. Top with second crust. Wrap excess top crust under bottom crust edge. Press edges together to seal; flute. Cut slits or shapes in several places in top crust. Brush top crust with milk.
Bake 40 to 45 minutes or until apples are tender and crust is golden brown. Cover edge of crust with 2- to 3-inch-wide strips of foil after first 15 to 20 minutes of baking to prevent excessive browning. Cool on cooling rack at least 2 hours before serving.
Apple Pie Image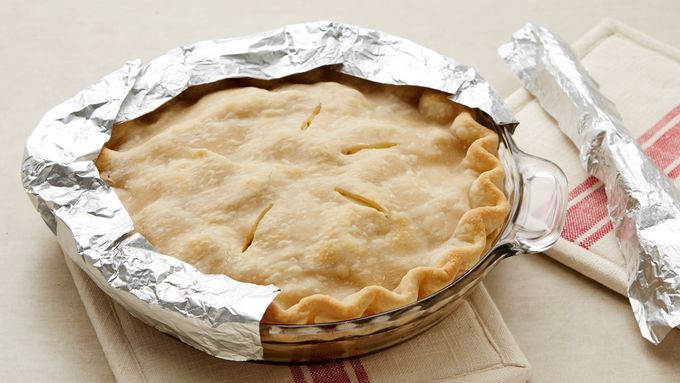 This recipe is a classic for a reason and will surely impress all who are lucky enough to taste it. So preheat your oven, gather your ingredients, and let's get baking!