Good day everyone, today we have an amazing recipe for you to try – apple pie! This classic American dessert is a must-try for everyone who loves sweet treats. Let's get started!
Yummy Apple Pie
This apple pie is sure to impress your family and friends. Here's what you'll need:
1 1/4 cups all-purpose flour
1/4 teaspoon salt
1/2 cup unsalted butter, chilled and diced
1/4 cup ice water
6 cups thinly sliced apples (about 6 medium apples)
1 tablespoon lemon juice
1/2 cup white sugar
1/4 cup brown sugar
1 teaspoon ground cinnamon
1/4 teaspoon ground nutmeg
To make the crust, combine the flour, salt, and butter in a large bowl. Use your fingers to rub the butter into the flour until the mixture resembles coarse crumbs. Add the ice water and mix until the dough comes together in a ball. Divide the dough in half and flatten each half into a disk. Wrap the disks in plastic wrap and chill in the refrigerator for at least 30 minutes.
Preheat your oven to 375°F (190°C). In a large bowl, toss the sliced apples with the lemon juice, white sugar, brown sugar, cinnamon, and nutmeg. Let the mixture sit for 15 minutes to allow the flavors to blend.
Roll out one of the dough disks on a floured surface to about 12 inches in diameter. Transfer the dough to a 9-inch pie dish and trim the edges. Spoon the apple mixture into the crust.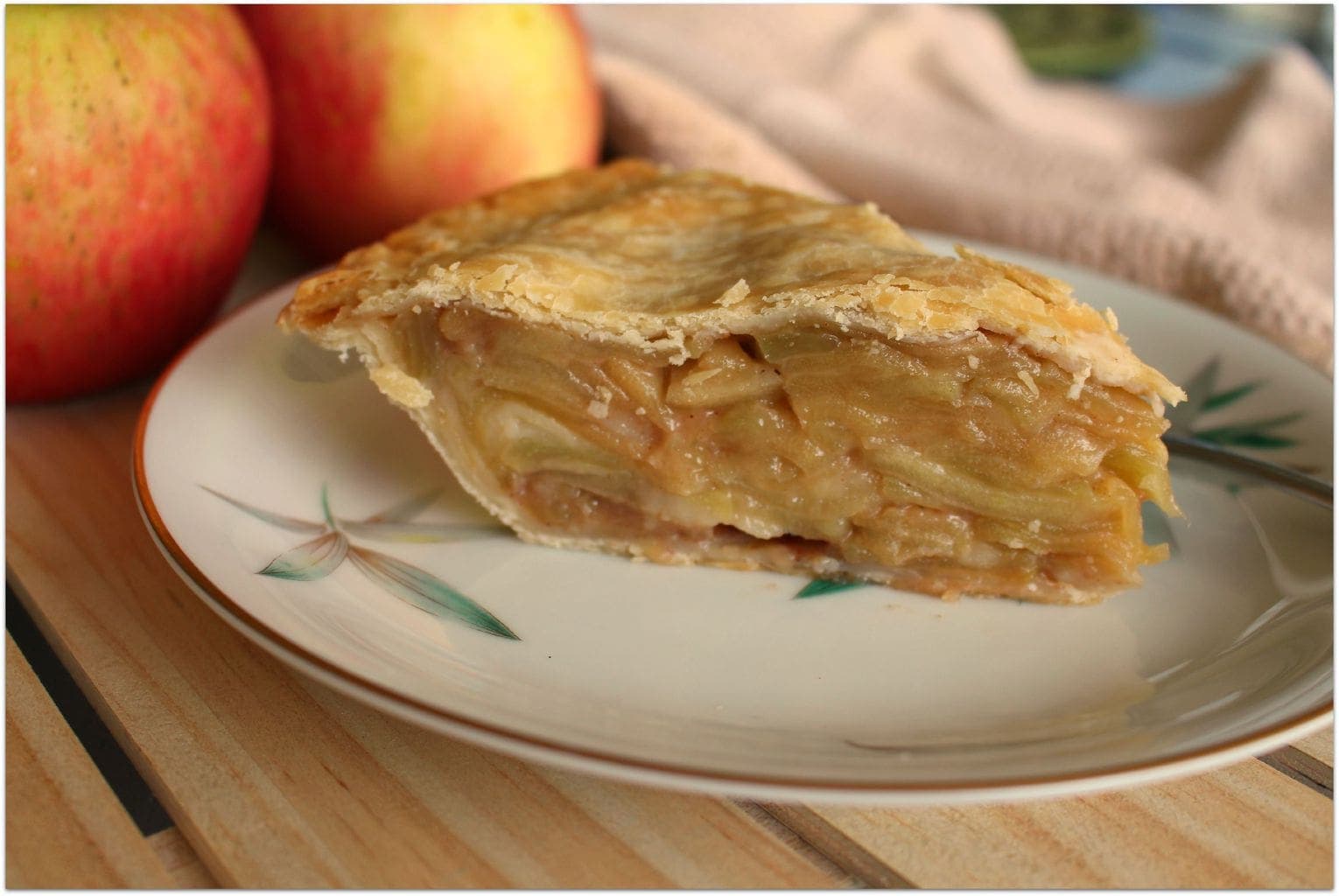 Delicious & Easy Homemade Apple Pie Recipe
Roll out the second dough disk on a floured surface and cut into strips. Arrange the strips in a lattice pattern over the top of the pie. Press the edges of the strips onto the crust to seal.
Bake the pie for 45-50 minutes, or until the crust is golden brown and the filling is bubbly. Let the pie cool completely before serving. Enjoy!