Hello everyone, today I'm excited to share with you a recipe for oats jaggery cookies flavored with cardamom, cinnamon, nuts and free of all harmful chemicals. Oats are not only a great source of fiber, but they are also an excellent way of starting your day due to the energizing properties they possess. The jaggery in these cookies serves as a healthy alternative to sugar by acting as a natural sweetener without spiking your blood sugar levels.
Ingredients:
Here's what you'll need to make these amazing cookies:
1 cup of quick oats
1/4 cup of jaggery
1 teaspoon of cardamom
1 teaspoon of cinnamon
1/4 cup of chopped nuts
1/4 cup of melted coconut oil
1/4 cup of almond milk
Instructions:
Now for the fun part, making these delicious cookies!
Preheat your oven to 350°F.
In a large mixing bowl, combine oats, jaggery, cardamom, cinnamon, and chopped nuts. Mix well.
Add melted coconut oil and almond milk to the bowl and mix the ingredients again to form a homogeneous dough.
Scoop out small balls of dough and flatten them to a cookie shape.
Place them on a baking tray and bake for 15-18 minutes or until they are lightly browned.
Voila! Your delicious and healthy oats jaggery cookies are ready.
These cookies are great for snacking and can be enjoyed at any time of the day. You can also make a batch without adding any nuts if you prefer a more refined taste. They are sure to be a hit with everyone who tries them!
Oats Jaggery Modak:
If you are looking for a twist on traditional modak this festive season, then you must try this oats and jaggery version. Made with the goodness of oats and natural sweetness of jaggery, these modaks are a healthy and tasty dessert option.
Ingredients:
1 cup of quick oats
1/4 cup of jaggery
1 teaspoon of cardamom
1/2 cup of grated coconut
1/4 cup of chopped nuts
1/4 cup of milk
2 tablespoons of ghee
Instructions:
Heat a pan and dry roast the oats till they are slightly golden and let them cool completely.
Grind the oats to a fine powder in a mixer or food processor.
In a nonstick pan, heat ghee and add grated coconut and jaggery. Mix well and cook for about 5 minutes.
Add the oat flour to the pan and mix until combined.
Keep stirring the mixture until it thickens and starts to come together.
Turn off the heat and let it cool. Once cooled, form the mixture into modak shapes.
Your oats and jaggery modak is ready to serve! Enjoy its nutritive goodness.
So there you have it- two amazing and healthy recipes that are sure to satisfy your taste buds. These recipes are perfect for anyone looking for a healthy snack or dessert option, without compromising on taste. Give them a try and let me know how they turned out for you!
Healthy No Bake Oats Jaggery Bars ~ Healthy Kadai
www.healthykadai.com
oats healthy bake jaggery bars reference recipe easy
Oats Jaggery Cookie – Taj Foods
tajfoods.com.au
oats jaggery ingredients
Oats And Jaggery Modak – RecipeDabba
recipedabba.com
jaggery oats modak
Oats Jaggery Cookies Flavored With Cardamom, Cinnamon, Nuts And Free Of
www.pinterest.com
cookies jaggery oats cookwithmanali cinnamon cardamom flavored nuts recipes
See How To Do It Make Yummy Oats, Jaggery And Nutella Lollipops. Recipe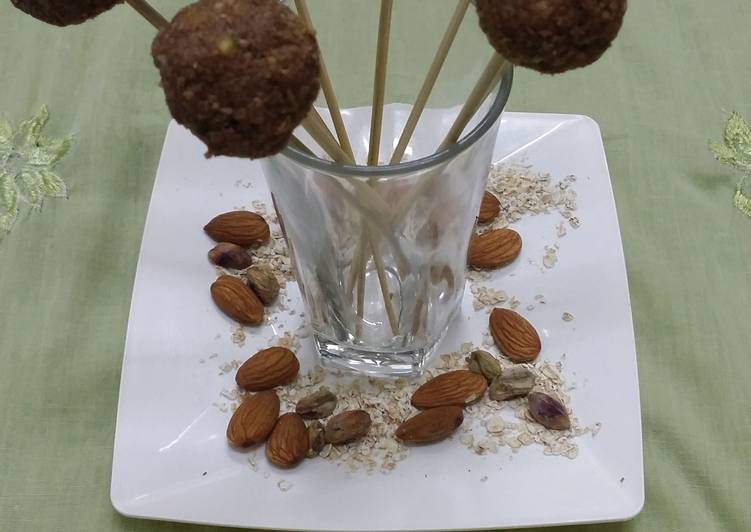 lamrecipes.blogspot.com
jaggery oats lollipops