Chicken Adobo: The Ultimate Comfort Food
Are you looking for a dish that will warm your soul and satisfy your hunger pangs? Look no further than the humble chicken adobo! This Filipino classic is the perfect blend of savory and tangy flavors, and it's so easy to prepare that even a novice cook can whip up a delicious meal in no time.
To get started, you'll need to gather some basic ingredients. Here's what you'll need:
– 2 pounds chicken thighs or drumsticks
– 1/2 cup soy sauce
– 1/2 cup vinegar
– 1 cup water
– 3 cloves garlic, minced
– 1 bay leaf
– 1 teaspoon black peppercorns
Now that you have your ingredients, it's time to get cooking! Here's a step-by-step guide to making the perfect chicken adobo:
1. In a large pot or Dutch oven, combine the soy sauce, vinegar, water, garlic, bay leaf, and peppercorns. Bring the mixture to a boil over medium-high heat.
Don't forget to grab a spoonful of that sauce – it's a tantalizing blend of sweet, salty, and sour flavors that will have you licking your lips in anticipation!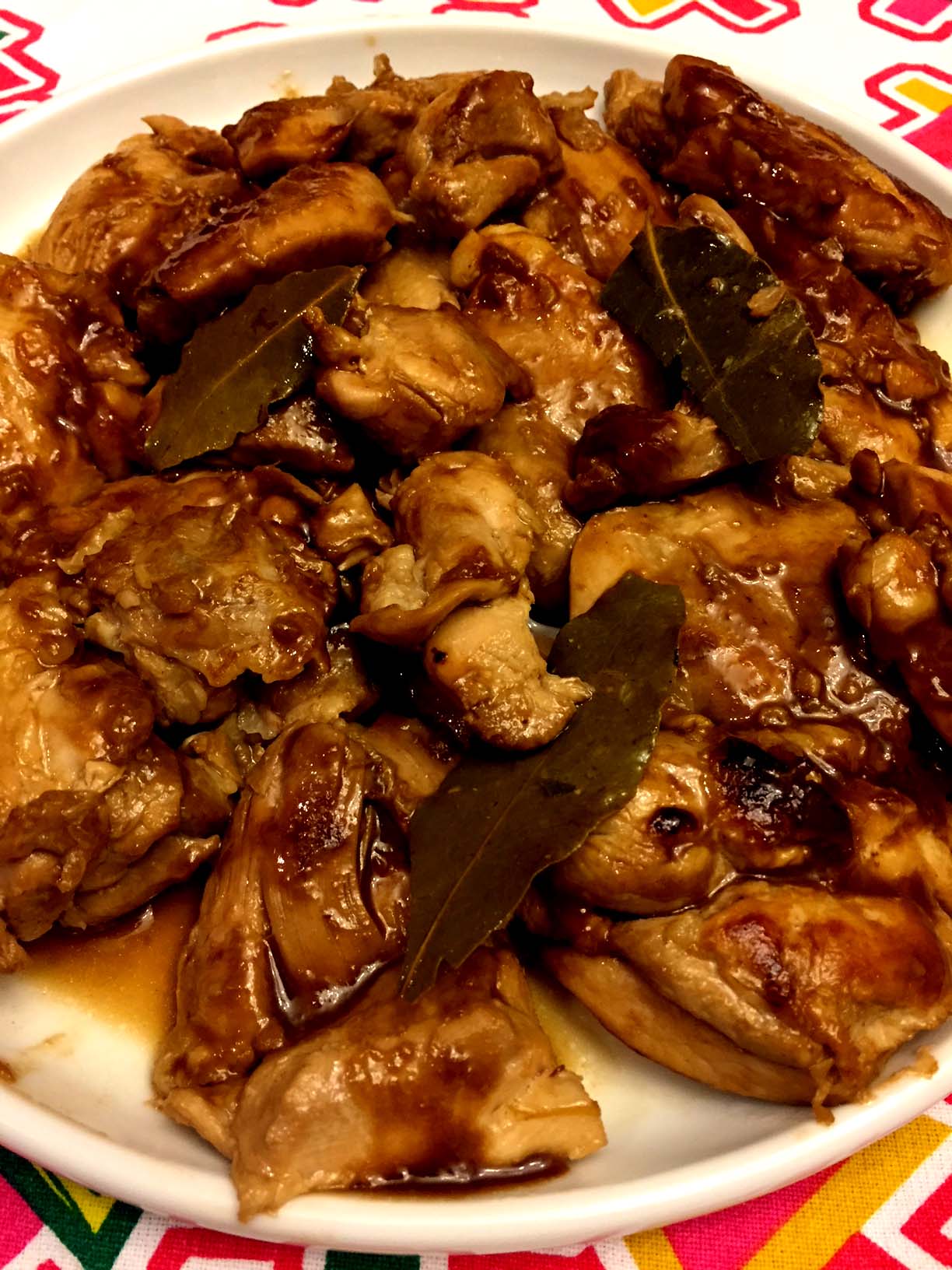 2. Add the chicken to the pot and stir to coat it in the sauce. Reduce the heat to low and simmer for 30-40 minutes, or until the chicken is cooked through and the sauce has thickened.
One word of caution – this dish smells so good while it's cooking that you'll want to dive right in and start eating. But trust us, it's worth the wait!
3. Once the chicken is cooked, you can serve it over rice or with some vegetables on the side. Be sure to spoon some of that delicious sauce over the top for extra flavor!
And there you have it – the ultimate comfort food that will warm you up from the inside out. Whether you're cooking for yourself or feeding a hungry crowd, chicken adobo is the perfect dish for any occasion!
So why wait? Grab your favorite apron and get cooking – and don't forget to share your delicious creations with your friends and family. They'll thank you for it!