If you're a fan of apple pie, then you're in for a treat! We've scoured the internet to find the very best apple pie recipes. From classic recipes to unique variations, these apple pies are sure to satisfy any sweet tooth.
The Best Apple Pie Recipe
What makes this apple pie recipe from Food Network Kitchen the best? It's all in the details. This recipe calls for a mix of tart and sweet apples, such as Granny Smith and Honeycrisp, and spices like cinnamon and nutmeg to give it a warm and cozy flavor. Plus, their crust recipe is the perfect balance of flaky and buttery. It's the ultimate comfort food dessert that will have you coming back for seconds.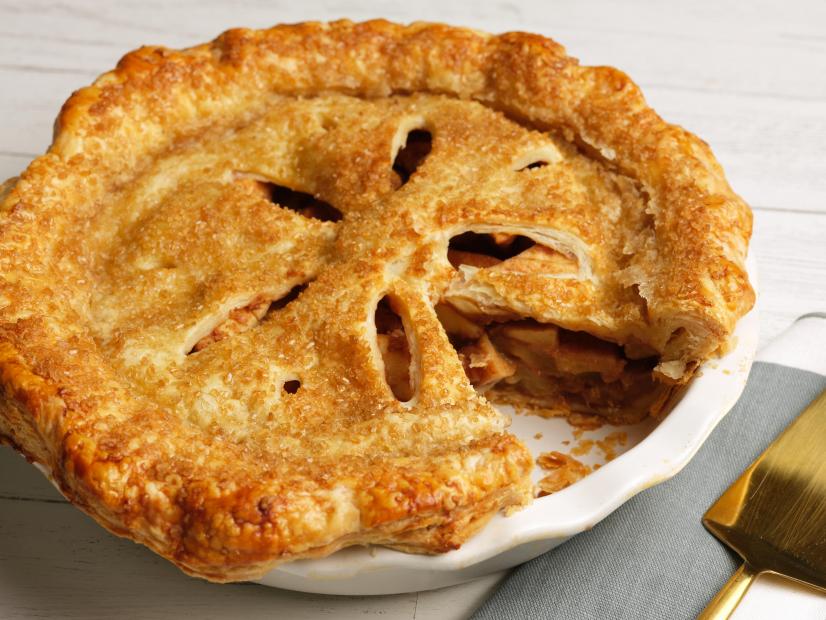 Ingredients
2 Pillsbury™ refrigerated pie crusts, softened as directed on box
6 cups thinly sliced, peeled apples (6 medium)
3/4 cup sugar
2 tablespoons all-purpose flour
3/4 teaspoon ground cinnamon
1/4 teaspoon salt
1/8 teaspoon ground nutmeg
1 tablespoon lemon juice
1 tablespoon butter or margarine
Instructions
Heat oven to 425°F.
Remove pie crusts from pouches; place flat on work surface. With 3-inch round cutter, cut 4 rounds from each crust. Press each round to form 3-inch tart shell. Place shells in ungreased mini muffin cups.
In large bowl, mix all filling ingredients except butter. Spoon about 1 tablespoon filling into each tart shell; dot with butter.
Bake 16 to 20 minutes or until crusts are golden brown and filling is bubbly. Cool completely in muffin cups, about 30 minutes. Remove from muffin cups.
Salted Caramel Apple Pie Recipe
If you're looking to switch things up, try this salted caramel apple pie recipe from delish.com. This pie takes traditional apple pie to the next level by adding caramel sauce and a sprinkle of sea salt over the top for a sweet and salty flavor combination that's simply irresistible.

Ingredients
1 refrigerated pie crust
5 Granny Smith apples, peeled and thinly sliced
1/4 cup all-purpose flour
1/2 cup granulated sugar
1/4 cup caramel sauce
1 teaspoon sea salt
Instructions
Preheat oven to 375°F.
Roll out pie crust and press into a 9-inch pie dish.
In a separate bowl, mix together sliced apples, flour, and sugar. Pour into prepared crust.
Bake for 40 minutes, then remove from oven and drizzle caramel sauce over the top of the pie. Sprinkle sea salt on top and return to oven for an additional 10 minutes.
Let cool before slicing and serving.
No matter which recipe you choose, you're sure to impress your guests with these delicious apple pies. Don't forget to serve with a scoop of vanilla ice cream for the ultimate dessert experience.