If you're looking for a comforting dessert that will warm your soul, look no further than these delectable apple pies.
Puff Pastry Apple Pie
This twist on an old favourite features a golden, flaky puff pastry crust and a luscious apple filling that's sure to satisfy any sweet tooth. Here are the ingredients you'll need to get started:
Ingredients:
2 sheets of puff pastry, thawed
4 cups of diced and peeled apples
1/2 cup of brown sugar
1/4 cup of cornstarch
1 tsp cinnamon
1/4 tsp nutmeg
1 egg, beaten
Instructions:
Preheat your oven to 180C.
In a mixing bowl, combine the diced apples, brown sugar, cornstarch, cinnamon, and nutmeg.
Roll out your puff pastry sheets onto a baking sheet lined with parchment paper. Spoon the apple mixture onto one half of each puff pastry sheet, then fold the other half over to cover the filling.
Cut slits into the top of each pastry to allow steam to escape. Brush with the beaten egg.
Bake for 25-30 minutes, or until the crust is golden brown.
Serve warm with a scoop of vanilla ice cream.
Apple Pie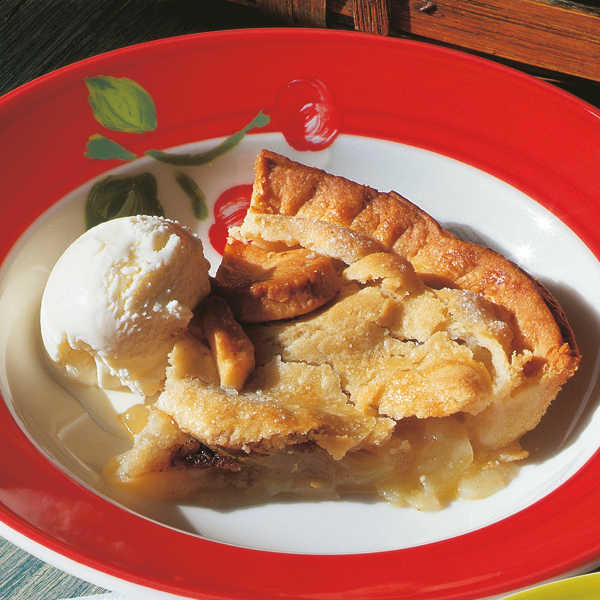 This classic apple pie is the perfect combination of sweet and tart, with a buttery crust that's sure to please. Here's what you'll need to make it:
Ingredients:
1 double pie crust
6 cups thinly sliced and peeled apples
1 cup sugar
1 tbsp lemon juice
1/2 tsp cinnamon
1/4 tsp nutmeg
1/4 tsp salt
2 tbsp butter
Instructions:
Preheat your oven to 220C.
Roll out the bottom pie crust and line a 9-inch pie dish with it.
In a mixing bowl, combine the sliced apples, sugar, lemon juice, cinnamon, nutmeg, and salt. Pour the mixture into the pie crust.
Dot the apples with butter.
Roll out the remaining pie crust and place it over the top of the apples. Use a knife to cut slits into the top crust to allow steam to escape. Trim the edges of the crust and crimp them together.
Bake for 15 minutes, then reduce the oven temperature to 180C and bake for an additional 45 minutes.
Allow to cool before serving.
Whichever recipe you choose, these apple pies are sure to become a family favourite. Enjoy!