Hey there fellow dessert lovers, are you ready to indulge in some goodness? Well, do I have a treat for you! I recently discovered these two Apple Pie recipes that will blow your mind. So let's get right to it, shall we?
Gooey Apple Pie Recipe
Are you a fan of ooey-gooey pies that melt in your mouth? Then this Gooey Apple Pie Recipe is perfect for you. Trust me; this recipe will leave you craving for more!
Ingredients:
1/2 cup unsalted butter
3 tablespoons all-purpose flour
1/4 cup water
1/2 cup white sugar
1/2 cup packed brown sugar
1 teaspoon cinnamon
6 Granny Smith apples, peeled, cored and sliced
1 double crust pie dough
Instructions:
Preheat your oven to 425 degrees F
Melt the butter in a saucepan.
Stir in flour to form a paste.
Add the water, white sugar, brown sugar, and cinnamon.
Bring the mixture to a boil
Reduce temperature and let it simmer for 5 minutes.
Meanwhile, place the bottom crust in your pan. Layer sliced apples on top of the crust. Cover with a lattice work crust.
Pour the sugar and butter mixture over the crust.
Bake for 15 minutes.
Reduce the oven temperature to 350 degrees F and continue baking for 30-35 minutes.
Your Gooey Apple Pie is ready to serve! Enjoy it warm, with a scoop of vanilla ice-cream.
Apple Pie Recipe With Orange Zest
If you are looking for a recipe that adds an extra citrusy zing to your Apple Pie, then this recipe is for you. The orange zest adds a fresh and tangy touch to the classic Apple Pie; you won't be able to resist it!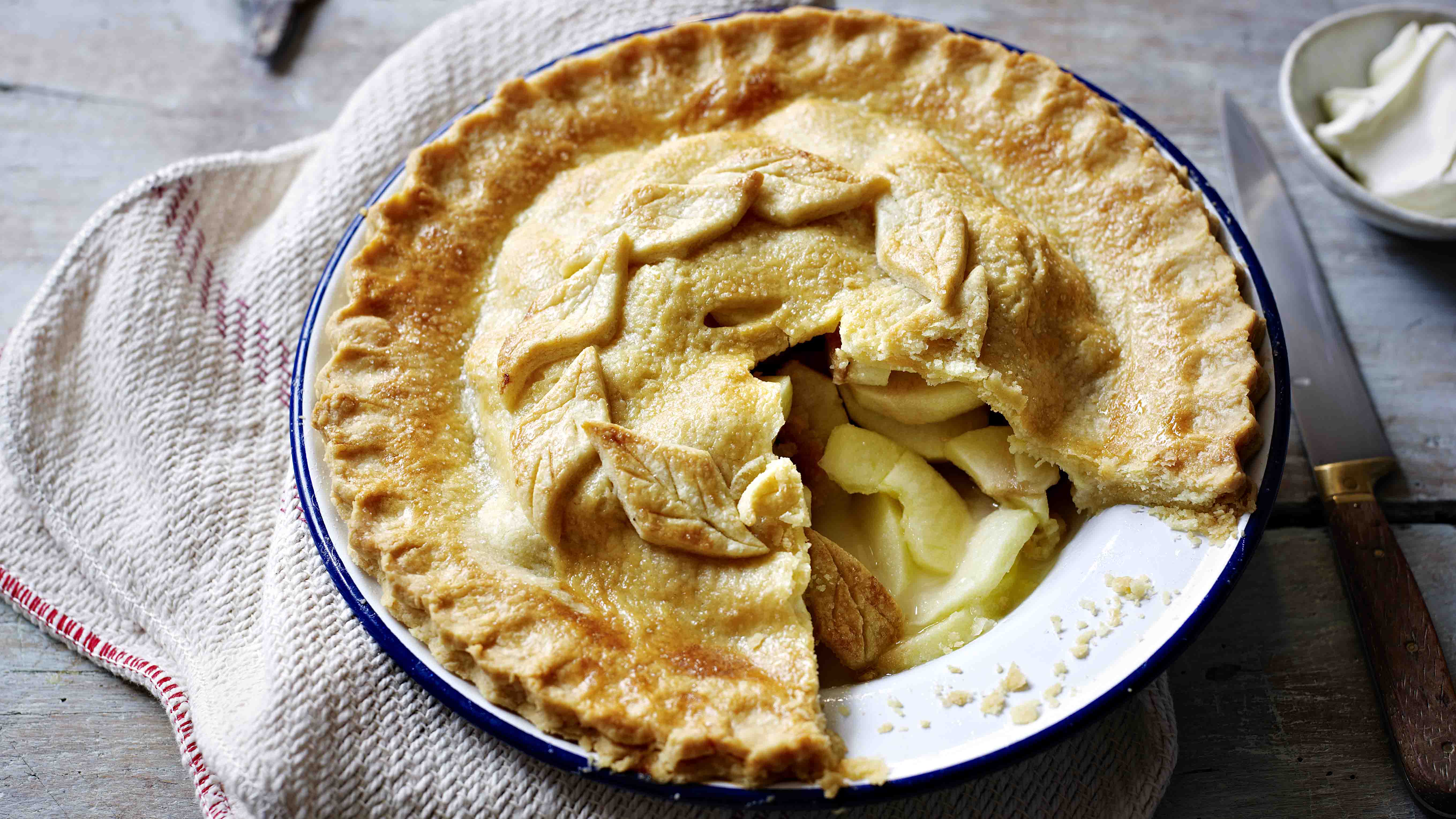 Ingredients:
1 9-inch double crust pie dough
6 cups thinly sliced, peeled apples
1 tbsp. lemon juice
1 tsp. orange zest
3/4 cup white sugar
1/4 cup all-purpose flour
1 tsp. ground cinnamon
1/4 tsp. ground ginger
1/4 tsp. Salt
1 tbsp unsalted butter, cut into small pieces
Instructions:
Heat oven to 425°F.
Line a 9-inch pie pan with one of the crusts.
Gently toss with the apples, lemon juice, orange zest, sugar, flour, cinnamon, ginger, and salt.
Spoon the mixture into the crust-lined pie pan.
Dot butter pieces over the apples.
Cover with the remaining pie crust.
Seal and flute the edges of the crust.
Cut slits in the top crust to allow steam to escape.
Bake for 45 to 50 minutes or until the crust is golden brown and the filling is bubbly.
Cool before serving.
Wasn't that easy? Trust me, your taste buds are in for a treat with the perfect combination of flavors. Try one of these recipes today and let us know in the comments which one is your favorite!