Listen, y'all – I'm about to bless you with the recipe for the most incredible apple pie you've ever tasted. This here is the real deal, straight from my grandma's kitchen. Ain't no store-bought crust or filling gonna come close to this masterpiece. So grab a pencil and some paper, and get ready to take some notes.
Grandma's Old-Fashioned Apple Pie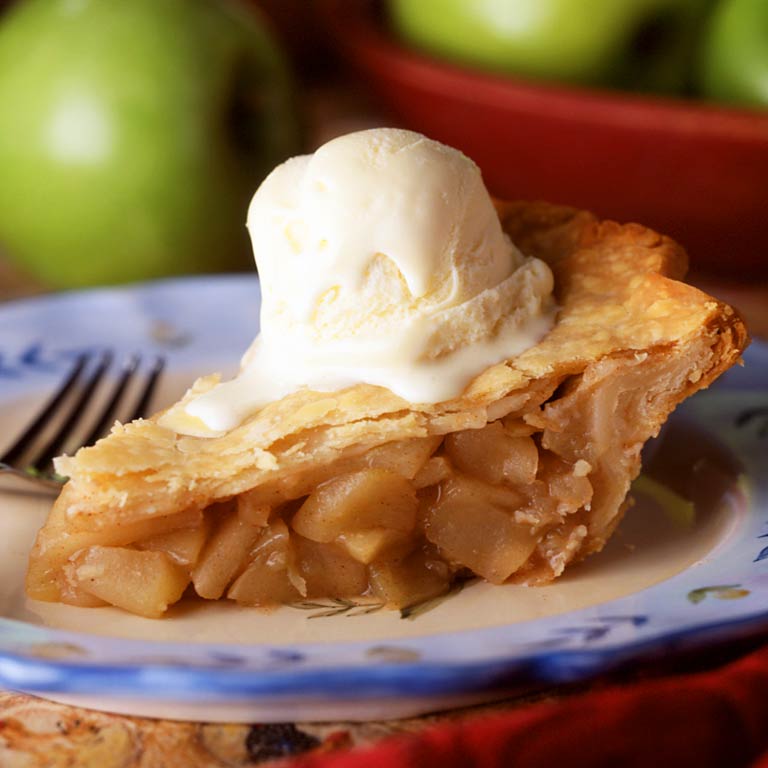 Ingredients:
1/2 cup unsalted butter
3 tablespoons all-purpose flour
1/4 cup water
1/2 cup white sugar
1/2 cup packed brown sugar
8 Granny Smith apples – peeled, cored and sliced
1 teaspoon cinnamon
1/2 teaspoon nutmeg
1 tablespoon lemon juice
1 pastry for a 9 inch double crust pie
Instructions:
Preheat your oven to 425 degrees F (220 degrees C).
Melt the butter in a saucepan. Stir in flour to form a paste. Add water, white sugar and brown sugar, and bring to a boil. Reduce temperature and let simmer.
Place the bottom crust in your pan. Fill with sliced apples, mounded slightly. Cover with a lattice work of crust. Gently pour the sugar and butter liquid over the crust. Pour slowly so that it does not run off.
Bake 15 minutes in the preheated oven. Reduce the temperature to 350 degrees F (175 degrees C). Continue baking for 35 to 45 minutes, until apples are soft.
Serve with a scoop of vanilla bean ice cream or whipped cream, if desired.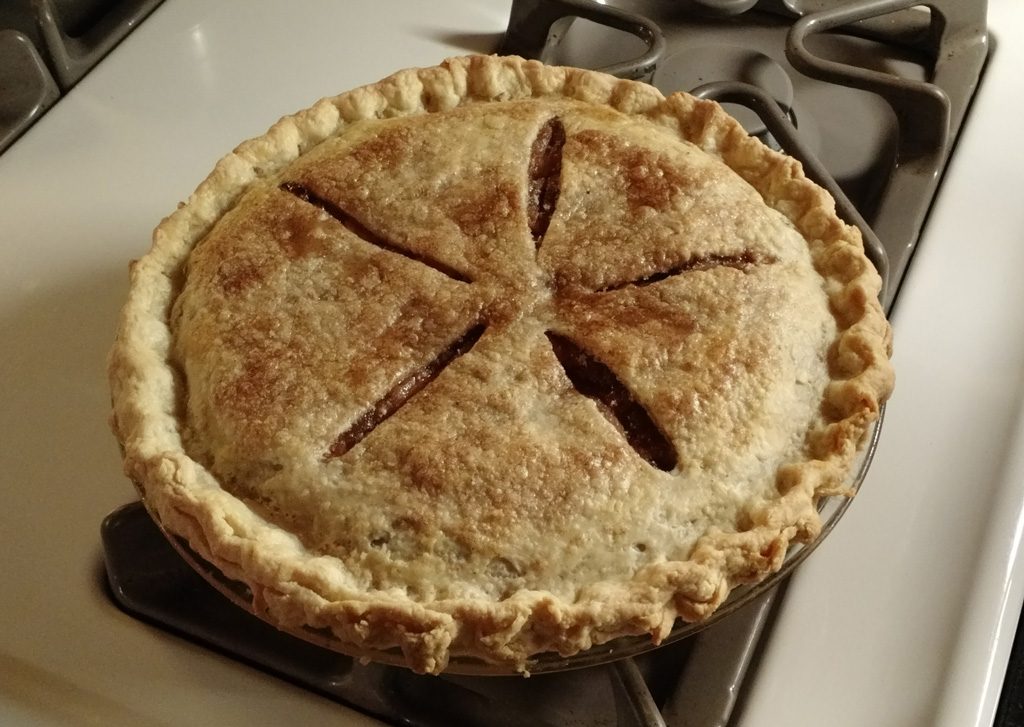 Improving on Grandma's Apple Pie Recipe
Now, I ain't one to mess with perfection, but I do have to admit – I came across this recipe from Gregg Borodaty that really took my grandma's apple pie to the next level.
Some of the key changes he made included adding a touch of cardamom for extra depth of flavor, and swapping out the white sugar for a mix of brown and maple syrups. I was skeptical at first, but y'all – it was like heaven in my mouth.
So feel free to give it a try and let me know what y'all think. And remember, when it comes to apple pie – grandma knows best.