As autumn rolls in, we can't resist the allure of a warm and indulgent apple pie. This Deep-Dish Apple Pie Recipe is a true gem, with a flaky crust and a luscious filling of spiced apples. Follow the steps below to create your own slice of heaven!
Step 1
Preheat your oven to 375 degrees Fahrenheit. While the oven is warming, make your pie crust. You can use your favorite pie crust recipe, or simply purchase pre-made crusts.
Step 2
Peel and thinly slice six medium-sized apples, and place them in a large bowl. Add 1/2 cup sugar, 1/4 cup all-purpose flour, 1 teaspoon ground cinnamon, 1/2 teaspoon salt, and a pinch of ground nutmeg. Mix everything together until the apples are coated in the spiced mixture.
Step 3
Roll out the pie crust and place it in a deep-dish pie dish. Pour the apple mixture into the crust, and place small pieces of butter on top of the apples. Cover the filling with another layer of pie crust, and pinch the edges together to seal the pie.
Step 4
Using a sharp knife, cut a few slits in the top of the pie crust to allow steam to escape. Bake the pie in the preheated oven for 45-50 minutes, or until the crust is golden brown and the filling is bubbling.
Step 5
Remove the pie from the oven and let it cool for at least an hour before slicing and serving. Pair each slice with a dollop of freshly whipped cream or a scoop of vanilla ice cream for the ultimate indulgence.
Ingredients
6 medium-sized apples
1/2 cup sugar
1/4 cup all-purpose flour
1 teaspoon ground cinnamon
1/2 teaspoon salt
Pinch of ground nutmeg
Butter
2 pie crusts (homemade or store-bought)
Final Thoughts
This Deep-Dish Apple Pie is a must-try for anyone who loves baked goods with a touch of spice. It's perfect for serving at gatherings with friends and family, or simply enjoying on a cozy autumn evening. Try it out for yourself, and savor the comfort of each bite.
Recipe Images
Image 1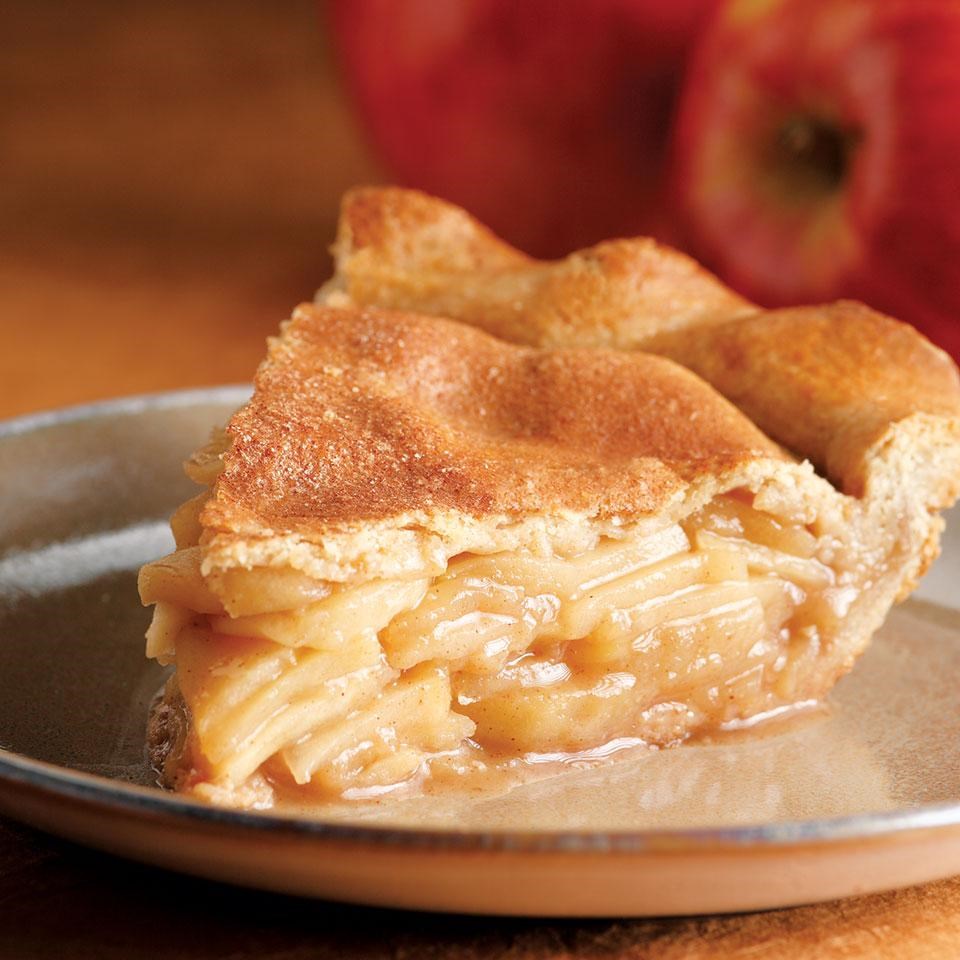 Image 2