Hey y'all, are y'all ready for some delicious homemade apple pie? Well, I got y'all covered with this super easy recipe that even the little ones can help with. Let's get started!
Apple Pie Recipe
Ingredients:
1 (9-inch) unbaked pie crust
6 cups thinly sliced, pared tart apples
1 cup sugar
3 tablespoons flour
1 teaspoon cinnamon
1/4 teaspoon nutmeg
1/4 teaspoon salt
2 tablespoons butter
Directions:
Preheat oven to 425°F.
Place pie crust in 9-inch pie plate.
In a large mixing bowl, mix together apples, sugar, flour, cinnamon, nutmeg, and salt.
Spoon mixture into pie crust.
Dot with butter.
Bake at 425°F for 40 minutes, or until apples are tender and crust is golden brown.
Cool on a wire rack.
Homemade Apple Pie Recipe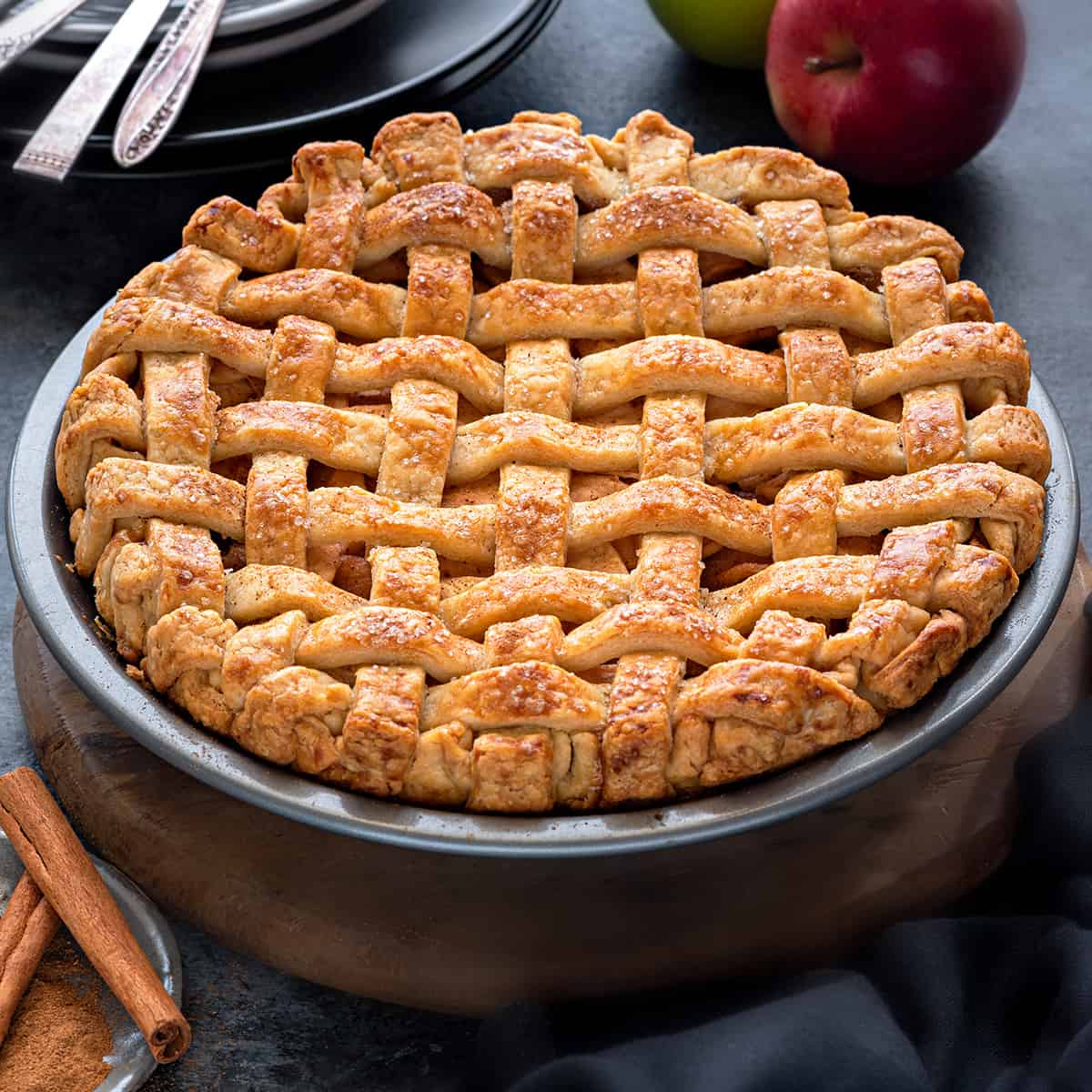 Ingredients:
1 homemade or store-bought double pie crust recipe
8 cups thinly sliced, peeled and cored granny smith apples (about 8 apples)
2 tablespoons freshly squeezed lemon juice
1/2 cup granulated sugar
1/4 cup packed light brown sugar
1 teaspoon ground cinnamon
1/4 teaspoon ground nutmeg
1/4 teaspoon ground allspice
1/4 teaspoon ground ginger
1/4 teaspoon salt
3 tablespoons unsalted butter, cut into pieces
1 large egg, beaten
Coarse sugar, for sprinkling on top
Directions:
Preheat oven to 400°F.
Roll out one of the pie crusts and fit it into a 9-inch pie dish. Trim the edges and refrigerate until ready to use.
In a large mixing bowl, toss together the apples, lemon juice, sugars, spices, and salt until well combined.
Pour the apple mixture into the pie crust and dot the top with butter. Place the second pie crust on top and trim the edges. Cut slits into the top crust to allow steam to escape.
Brush the top crust with the beaten egg and sprinkle with coarse sugar.
Bake for 45-50 minutes, or until the crust is golden brown and the filling is bubbling. If the edges of the crust start to darken too much, cover them with foil.
Cool on a wire rack for at least 2 hours before serving.
And there you have it, a couple of delicious homemade apple pie recipes that are sure to impress all your family and friends. So why not give them a try and let me know how they turn out?