Today's baking adventure is all about making delicious soft and chewy oatmeal cookies! If you're looking for a comforting treat that reminds you of home and childhood memories, then this recipe is perfect for you. And the best part? It's super easy to make using Quaker oats!
Let's start with the ingredients:
– 1 cup all-purpose flour
– 1/2 tsp baking powder
– 1/2 tsp baking soda
– 1/2 tsp salt
– 1/2 tsp ground cinnamon
– 1/2 cup unsalted butter, softened
– 1/2 cup brown sugar
– 1/2 cup granulated sugar
– 1 large egg
– 1 tsp vanilla extract
– 1 1/2 cups Quaker oats
– 1/2 cup raisins (optional)
Now onto the recipe instructions:
1. Preheat your oven to 350°F and line a baking sheet with parchment paper.
2. In a medium-sized mixing bowl, whisk together the flour, baking powder, baking soda, salt, and cinnamon.
3. In a separate large mixing bowl, cream the softened butter, brown sugar, and granulated sugar until light and fluffy.
4. Add the egg and vanilla extract into the wet ingredients, and mix until well combined.
5. Gradually stir the dry ingredients into the wet ingredients until just combined.
6. Gently fold in the Quaker oats and raisins, if using.
7. Using a cookie scoop, form cookie dough balls and place them onto the baking sheet.
8. Bake for 12-15 minutes or until the edges are golden and crispy.
9. Allow the cookies to cool on the baking sheet for 5 minutes before transferring them to a wire rack to cool completely.
And voila! You now have a batch of delicious homemade oatmeal cookies that are perfect for sharing with loved ones.
But wait, there's more!
If you're looking for more recipe ideas using Quaker oats, then you've come to the right place. Here are 18 quick and easy Quaker oats recipes that are sure to satisfy your sweet tooth:
– Banana Oatmeal Cookies
– Blueberry Baked Oatmeal
– Maple Oatmeal Pancakes
– Oatmeal Energy Bites
– Peanut Butter Oatmeal Bars
– Apple Cinnamon Overnight Oats
– Oatmeal Raisin Smoothie
– Pumpkin Oatmeal Muffins
– Strawberry Oatmeal Bars
– Banana Bread Overnight Oats
– Chocolate Chunk Oatmeal Cookies
– Oatmeal Raisin Granola
– Peanut Butter and Jelly Oatmeal
– Oatmeal Pancake Mix
– Chocolate Oatmeal Bars
– Cranberry Almond Oatmeal Cookies
– Maple Pecan Oatmeal
– Blueberry Oatmeal Muffins
So, whether you just want a quick snack or a hearty breakfast, these recipes have got you covered. Get creative and try out different combinations to discover your new favorite flavor.
And that's a wrap for today's baking adventure. Remember, oatmeal isn't just for breakfast anymore. It's a versatile ingredient that can be used in a variety of sweet and savory dishes. So, get cooking and enjoy the comforting and delicious taste of Quaker oats!
Soft And Chewy Quaker Oatmeal Cookies (Easy Oats Oatmeal Raisin Cookies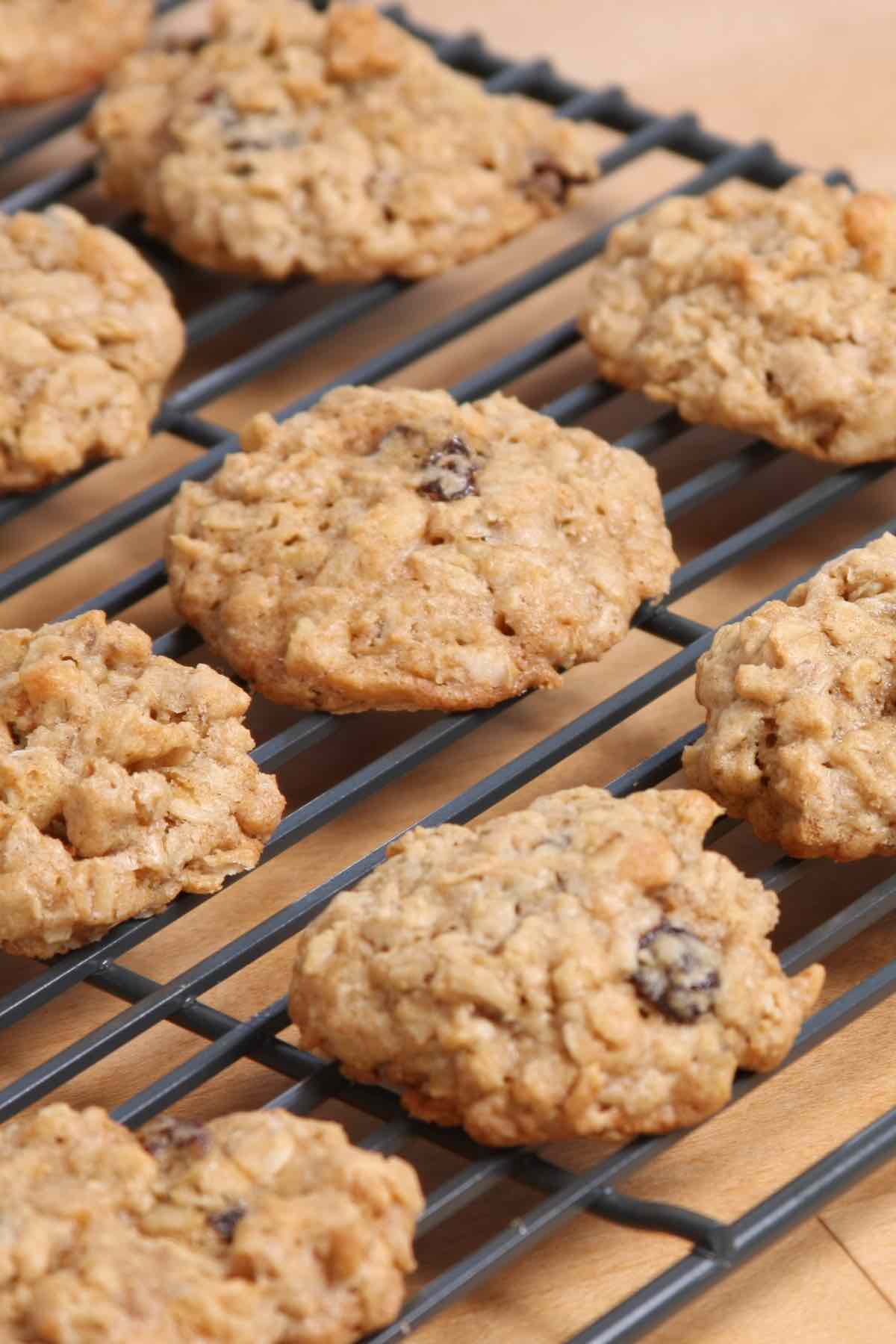 izzycooking.com
quaker chewy raisin oats izzycooking sweetness pantry raisins
Quaker Oats, Old Fashioned Oatmeal, 42 Oz Canister – Walmart.com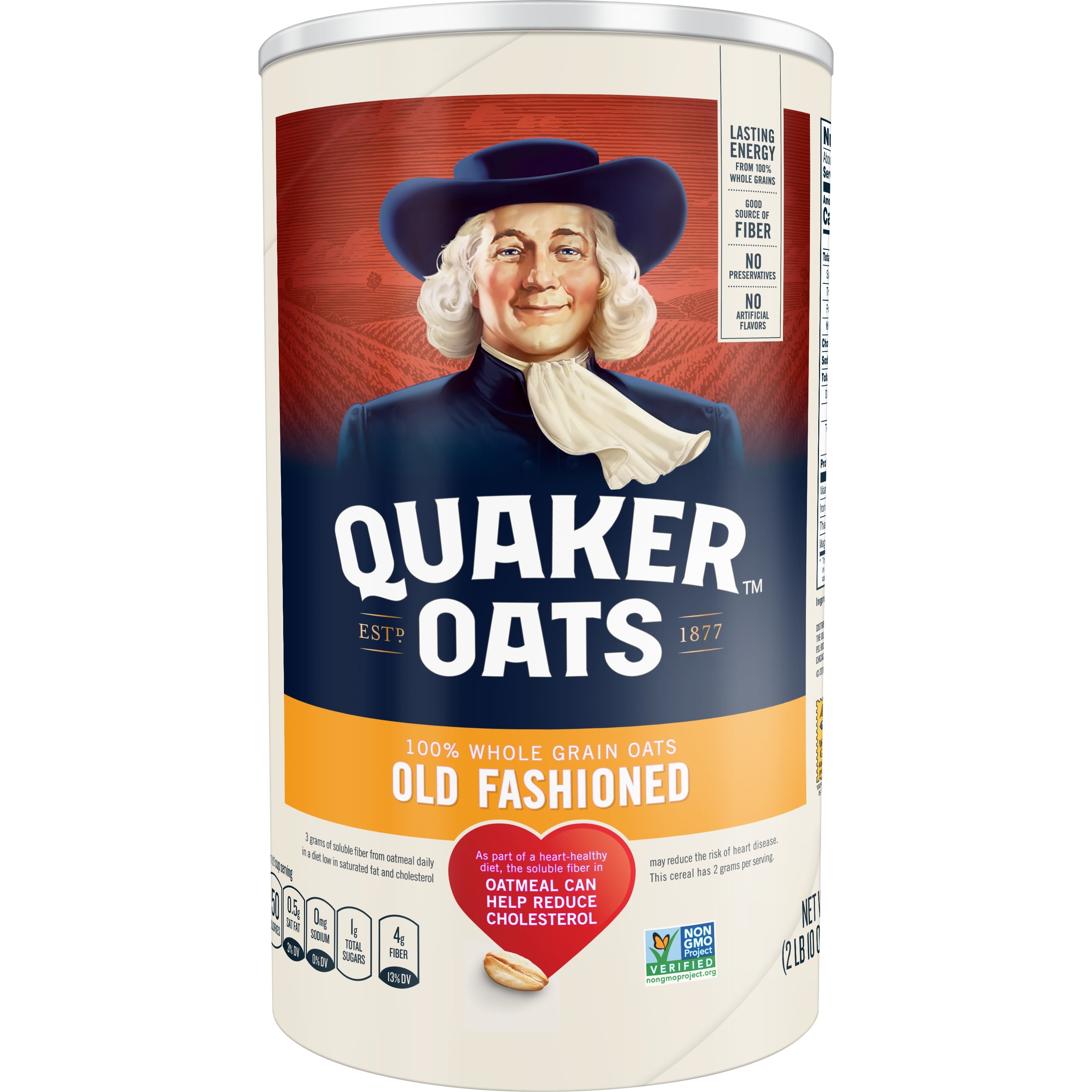 www.walmart.com
oats quaker old fashioned oz walmart 42 oatmeal canister
Quaker Oatmeal Recipe 4 Servings | Recipe Loving
recipeloving.blogspot.com
oatmeal quaker quick servings
18 Quick Easy Quaker Oats Recipes | RecipeLion.com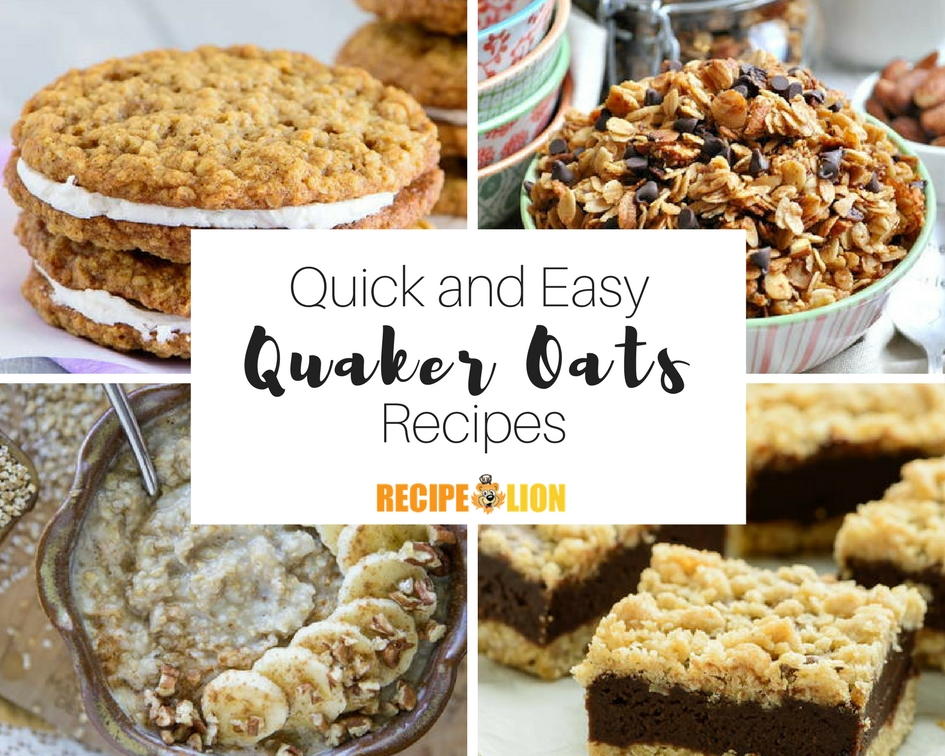 www.recipelion.com
oats quaker recipes quick easy using oat
What Is Oatmeal: Rolled Oats, Steel Cut Oats, Overnight Oatmeal
www.cookinglight.com
oatmeal quaker oats instant original packets box upc only pack oz brand watchers points weight many packet oatmeals breakfast food