Hey guys! Are you ready for one of the best apple pies you've ever had? Well, hold onto your hats because Grandma's Favorite Apple Pie Recipe is going to knock your socks off!
A Pie as Sweet as Grandma
Let me tell you something, this pie is so good that your taste buds are going to start dancing the macarena. The flaky crust, juicy apples, and cinnamon and sugar mixture bring a whole new meaning to mouth-watering. And the best part? It's super easy to make!
The Ingredients
Alright, let's get down to business. Here's what you'll need:
1 double crust pie crust
6 cups thinly sliced, peeled apples
1/2 cup sugar
1/2 teaspoon cinnamon
1/4 teaspoon nutmeg
1/8 teaspoon salt
2 tablespoons butter or margarine
The Instructions
Now for the fun part, putting it all together:
Preheat your oven to 400°F.
In a large bowl, combine your thinly sliced, peeled apples with the sugar, cinnamon, nutmeg, and salt. Toss it all together until the apples are coated nicely.
Place your pie crust into a 9-inch pie pan and fill it with the apple mixture. Cut the butter or margarine into small pieces and sprinkle it evenly over the top of the apples.
Top it all off with the second pie crust, sealing the edges and trimming off any excess. Cut a few slits into the top of the crust to let some of the steam escape during baking.
Place your pie on the bottom rack of your preheated oven and bake it for 45-55 minutes, or until the crust is golden brown and the filling is bubbling.
Cool your pie and serve it up! You can even add a scoop of vanilla ice cream for an extra special treat.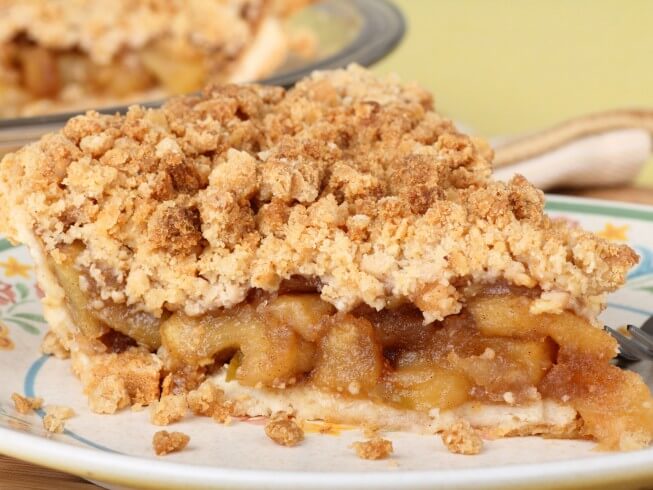 The Bottom Line
Folks, this apple pie recipe is a real winner. It's perfect for any occasion, whether it's a family dinner, a holiday party or even just a lazy Sunday afternoon. So go ahead, give it a try and let us know what you think!
And remember, if anyone asks you where you got this amazing recipe, you can just say it came from a little birdie. Or don't say anything, we won't judge you for keeping it all to yourself. 😉