Sis, have you ever had Filipino-style Chicken Adobo? If not, you're missing out on a major flavor explosion. This dish is so easy to make, but packed with amazing flavor that will have your taste buds dancing.
Chicken Adobo Recipe
Get ready to drool over these pictures, because this recipe is going to have your mouth watering in seconds. First up, we have a picture from Delicrunchco: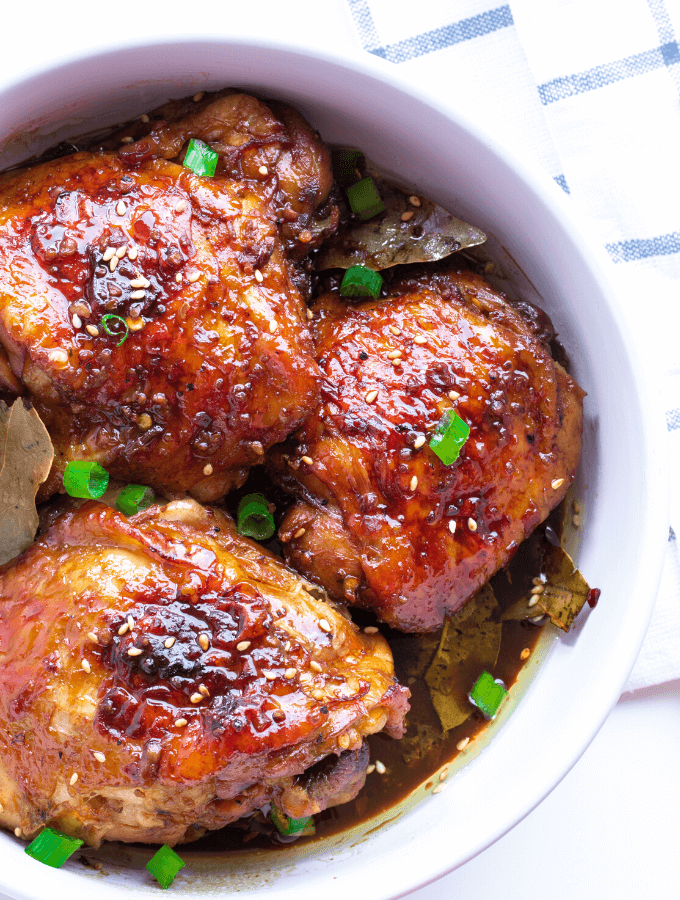 Are you drooling yet? I know I am. And if that picture wasn't enough to convince you to give this recipe a try, wait until you see what The Recipe Critic has cooked up:
Ingredients
2 lbs. bone-in chicken thighs or drumsticks
1/2 cup soy sauce
1/2 cup apple cider vinegar
1/4 cup brown sugar
1 head garlic, peeled and minced
1 bay leaf
1/2 tsp. black peppercorns
1/2 cup water
2 tbsp. Vegetable oil
Instructions
Now that we have the ingredients, let's get cooking!
In a large bowl, mix together soy sauce, apple cider vinegar, sugar, garlic, bay leaf, peppercorns, and water. Add the chicken and stir well until completely coated. Marinate for at least 30 minutes, or overnight for best results.
Heat oil in a large skillet over medium-high heat. Add the chicken and all of the marinade into the skillet. Bring to a boil, reduce heat to low, then cover and simmer for 30-40 minutes, or until chicken is fully cooked and tender.
Remove chicken from skillet and transfer to a plate. Increase heat to medium-high and cook the remaining sauce until reduced and thickened, about 5-8 minutes. Pour the sauce over the chicken and serve with rice and veggies.
And there you have it, a delicious and easy Filipino-style Chicken Adobo recipe that will become a staple in your household. Don't be afraid to get creative with the presentation, add some garnishes, and make it your own. Happy cooking, sis!