Today we are excited to share with you two delicious and easy-to-make dessert recipes that your entire family will love! These recipes are perfect for any occasion or holiday, and are sure to impress all of your guests. So without further ado, let's get started!
Classic Apple Pie
This sweet and savory apple pie recipe has been passed down for generations, and is always a crowd-pleaser. Follow these simple steps to create your own homemade apple pie:
Ingredients:
1/2 cup unsalted butter
3 tablespoons all-purpose flour
1/4 cup water
1/2 cup white sugar
1/2 cup packed brown sugar
8 Granny Smith apples – peeled, cored and sliced
1 teaspoon cinnamon
1/4 teaspoon nutmeg
1 tablespoon milk
Instructions:
Preheat oven to 425 degrees F (220 degrees C).
Melt the butter in a saucepan, and stir in flour. Add water, white sugar, and brown sugar, and bring to a boil. Reduce temperature and let simmer.
Place the bottom crust in your pan. Fill with apples, mounded slightly. Cover with a lattice work of crust. Gently pour the sugar and butter liquid over the crust. Pour slowly so that it does not run off.
Bake in preheated oven for 15 minutes. Reduce the temperature to 350 degrees F (175 degrees C). Continue baking for 35 to 45 minutes, until apples are soft and crust is browned. Brush crust with milk during the last 5 minutes of baking.
Allow pie to cool before serving.
Creamy Blueberry Cheesecake
This delicious cheesecake recipe is perfect for any occasion, and is sure to be a hit with all of your guests. Follow these simple steps to create your own homemade blueberry cheesecake: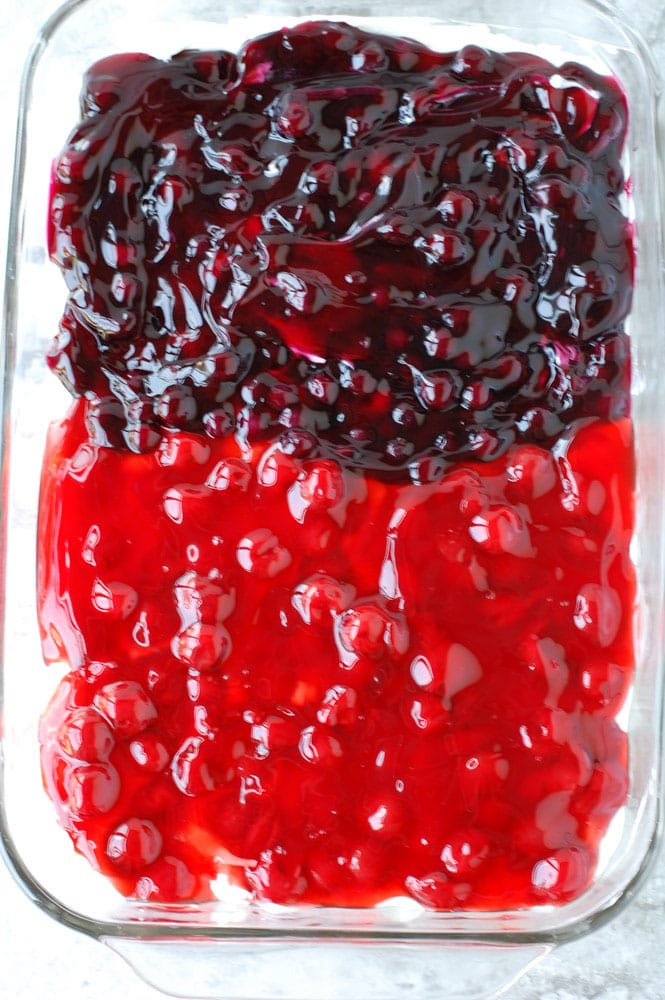 Ingredients:
2 cups graham cracker crumbs
1/2 cup butter, melted
1/4 cup white sugar
1/4 teaspoon cinnamon
4 (8 oz) packages cream cheese, softened
1 1/4 cups white sugar
1 tablespoon lemon juice
2 teaspoons vanilla extract
4 eggs
1 cup sour cream
1/4 cup white sugar
1/2 teaspoon vanilla extract
2 cups blueberries
1/4 cup white sugar
2 teaspoons cornstarch
1/4 cup water
Instructions:
Preheat oven to 350 degrees F (175 degrees C).
In a medium bowl, combine graham cracker crumbs, melted butter, 1/4 cup sugar and cinnamon. Mix well and press mixture into the bottom of a 9 inch springform pan.
In a large bowl, beat cream cheese with 1 1/4 cups sugar until smooth. Beat in lemon juice, 2 teaspoons vanilla and eggs, one at a time. Pour mixture into the prepared crust.
Bake in the preheated oven for 50 to 55 minutes, or until filling is set. Allow to cool before removing from pan.
In a small bowl, combine sour cream, 1/4 cup sugar and 1/2 teaspoon vanilla. Mix well and spread over the cooled cheesecake.
In a medium saucepan, combine blueberries, 1/4 cup sugar, cornstarch and water. Bring to a boil and continue cooking for 5 minutes, or until sauce has thickened. Strain mixture and let cool.
Spoon blueberry sauce over cheesecake and serve.
We hope you have enjoyed these delicious dessert recipes! Remember, be sure to share them with your friends and family, and let us know in the comments how they turned out. Happy baking!