Alright y'all, get ready to take a bite out of some sweet, sweet nostalgia. We're talking about Grandma's old-fashioned apple pie, and we've got the secret recipe right here.
Grandma's Old-Fashioned Apple Pie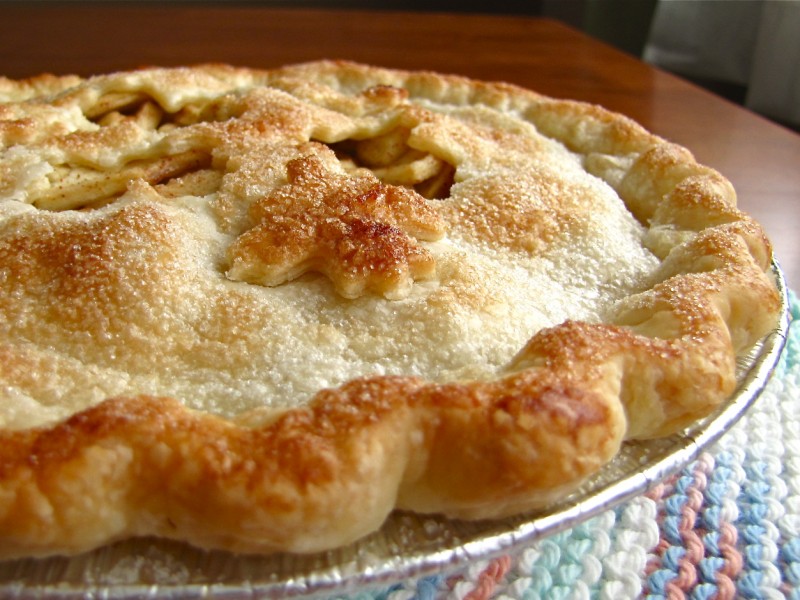 Ingredients
1 double crust pie dough recipe
8-10 cups fresh apples (about 8-10 medium apples), peeled, cored, and thinly sliced
1/2 cup unsalted butter
3 tablespoons all-purpose flour
1/4 cup water
1/2 cup granulated sugar
1/2 cup light brown sugar, packed
1 teaspoon cinnamon
1/4 teaspoon nutmeg
1 teaspoon pure vanilla extract
Instructions
Preheat oven to 425°F.
In a large bowl, combine sliced apples, cinnamon, nutmeg, white sugar, and brown sugar. Stir to combine.
In a small saucepan over medium heat, melt butter. Stir in flour to form a paste. Add water, white sugar, brown sugar, cinnamon, nutmeg, and vanilla extract. Bring to a boil. Reduce temperature and let simmer for 5 minutes.
Pour butter mixture over apples and toss to coat.
Line a 9-inch pie dish with one of the rolled-out pie dough. Pour apple mixture over this and cover with the other pie dough. Seal the edges and cut several small slits in the top to allow steam to escape.
Place pie in preheated oven and bake for 15 minutes. Lower temperature to 375°F and bake for an additional 45-50 minutes, or until golden and bubbly.
Remove from oven and let cool to room temperature before slicing and serving.
It's Like Heaven in Your Mouth

Now, we can't promise you this recipe is exactly like the one Grandma used to make. But we have it on good authority that it's pretty darn close. And oh boy, is it worth it.
With its tender, flaky crust and sweet, juicy filling, this apple pie is like heaven in your mouth. It's the perfect dessert for any occasion, whether you're hosting a holiday dinner, treating your family to a special treat, or just craving a delicious slice of something sweet.
So go ahead and give this recipe a try. We guarantee you won't be disappointed.