Hi friends! Today I want to share a classic recipe for apple pie that will have you feeling all warm and fuzzy inside. We know pie is a staple during the holiday season, so why not spice up your Thanksgiving dinner with this delicious dessert?
Easy Apple Pie Recipe
First up, let's take a look at the ingredients you'll need:
1 unbaked 9-inch pie crust
1/2 cup unsalted butter
3 tablespoons all-purpose flour
1/4 cup water
1/2 cup white sugar
1/2 cup brown sugar
8 Granny Smith apples – peeled, cored and sliced
1 teaspoon cinnamon
1/4 teaspoon nutmeg
Once you have all your ingredients ready, it's time to get to work:
Preheat your oven to 425 degrees F (220 degrees C).
Melt the butter in a saucepan. Stir in flour to form a paste. Add water, white sugar and brown sugar, and bring to a boil, stirring constantly. Reduce temperature and let simmer.
Place the bottom crust in your pan. Fill with sliced apples, mounded slightly. Cover with a lattice work crust. Gently pour the sugar and butter liquid over the crust. Pour slowly so that it does not run off.
Bake 15 minutes. Reduce the temperature to 350 degrees F (175 degrees C), and continue baking for 35 to 45 minutes.
Once your pie is done, let it cool on a wire rack for at least 30 minutes before serving. Enjoy!
Best Homemade Apple Pie Recipe
If that recipe wasn't quite what you were looking for, check out this other amazing recipe for apple pie: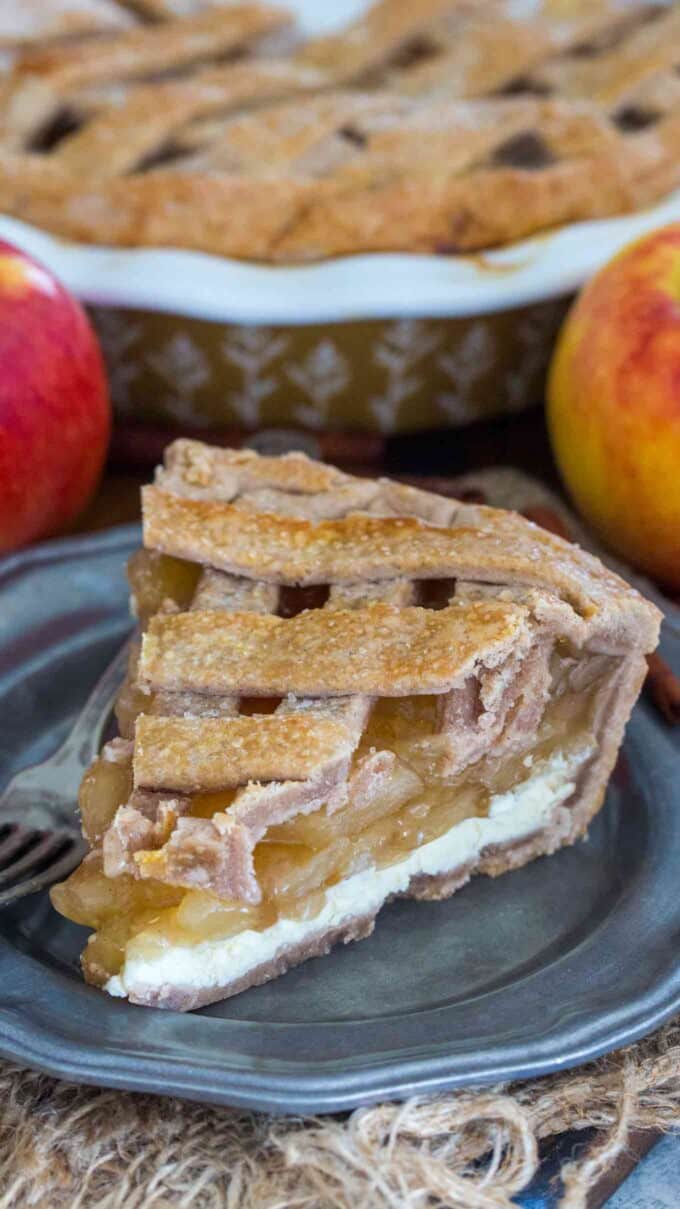 Here's what you'll need:
2 unbaked pie crusts
8 cups thinly sliced apples (about 8 medium apples)
1/2 cup granulated sugar
1/4 cup all-purpose flour
1 teaspoon ground cinnamon
1/4 teaspoon ground nutmeg
1/4 teaspoon salt
2 tablespoons unsalted butter, cut into small pieces
Preparation:
Preheat your oven to 375 degrees F. Line a 9-inch pie dish with one of the pie crusts.
In a large bowl, combine the sliced apples, sugar, flour, cinnamon, nutmeg, and salt. Stir until the apples are evenly coated.
Pour the apple mixture into the prepared pie dish. Dot the top of the apples with small pieces of butter.
Place the second pie crust over the top of the apples. Use a knife to trim off any excess dough, then crimp the edges together.
Cut a few small slits in the top of the pie crust to allow steam to escape. Bake for 45 to 50 minutes, until the crust is golden brown and the filling is bubbly.
Let the pie cool for at least 30 minutes before serving. Serve with a scoop of vanilla ice cream on top for a delicious treat!
And there you have it, two scrumptious recipes for apple pie that are sure to impress your holiday dinner guests. Enjoy!