Indulge in the sweet and comforting flavors of an all-American apple pie with these two delicious recipe options. Whether it's for a special occasion or a cozy night in, these homemade pies are sure to satisfy every craving.
American Apple Pie Recipe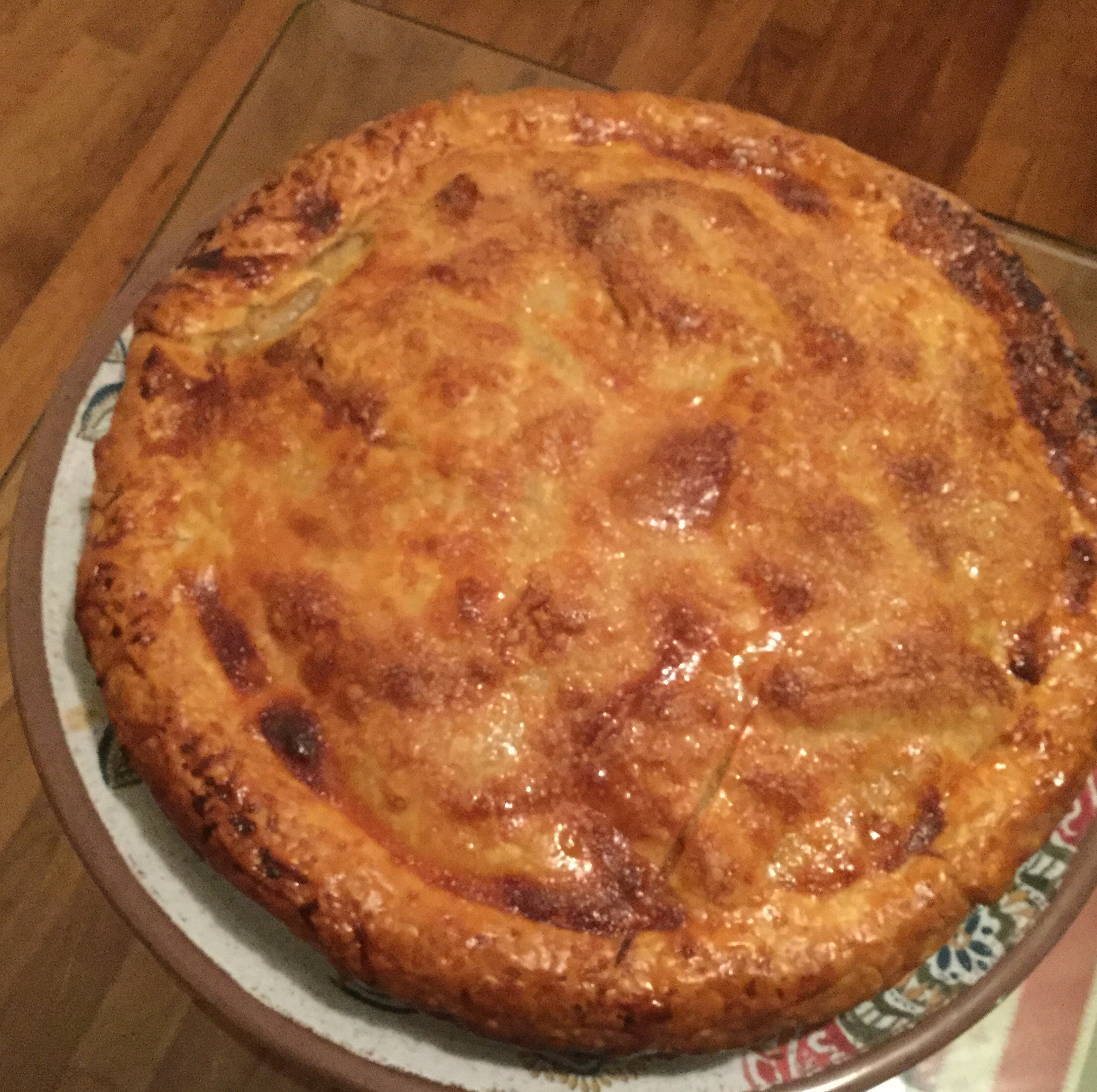 Ingredients:
1 recipe pastry for a 9 inch double crust pie
1/2 cup unsalted butter
3 tablespoons all-purpose flour
1/4 cup water
1/2 cup white sugar
1/2 cup packed brown sugar
8 Granny Smith apples – peeled, cored and sliced
Instructions:
Preheat oven to 425 degrees F (220 degrees C).
Melt the butter in a saucepan. Stir in flour to form a paste. Add water, white sugar and brown sugar, and bring to a boil. Reduce temperature and let simmer.
Place the bottom crust in your pan. Fill with apples, mounded slightly. Cover with a lattice work of crust. Gently pour the sugar and butter liquid over the crust. Pour slowly so that it does not run off.
Bake 15 minutes in the preheated oven. Reduce the temperature to 350 degrees F (175 degrees C). Continue baking for 35 to 45 minutes, until apples are soft.
Easy All-American Apple Pie Recipe
Ingredients:
1 refrigerated pie crust, softened as directed on box
6 cups thinly sliced, peeled apples (6 medium)
3/4 cup sugar
2 tablespoons all-purpose flour
3/4 teaspoon ground cinnamon
1/4 teaspoon salt
1/8 teaspoon ground nutmeg
1 tablespoon lemon juice
1 tablespoon butter or margarine
Milk
Instructions:
Heat oven to 425°F. Place pie crust in 9-inch glass pie plate as directed on box for One-Crust Filled Pie.
In large bowl, gently mix filling ingredients; spoon into crust-lined pie plate. Dot with butter. Top with second crust. Cut slits or shapes in several places in top crust.
Bake 40 to 45 minutes or until apples are tender and crust is golden brown. Cover edge of crust with 2- to 3-inch-wide strips of foil after first 15 to 20 minutes of baking to prevent excessive browning. Cool on cooling rack at least 2 hours before serving.
Experience the classic flavors of an American apple pie with these easy-to-follow recipes. Whether you prefer a more traditional recipe or a simpler one, these pies are sure to warm your heart and soul. Enjoy!